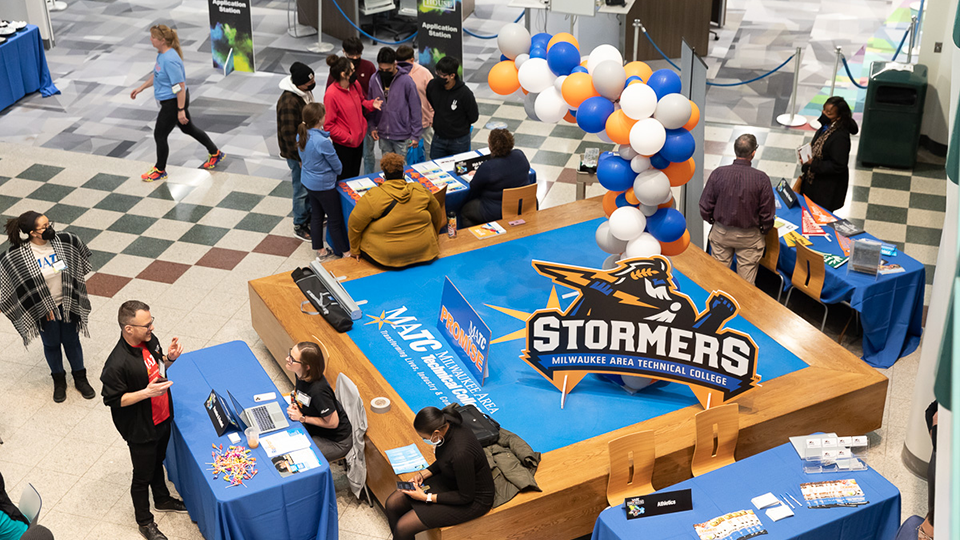 MATC is transforming lives, industry and our community by preparing students today for the careers of tomorrow. 
Along with our industry partners, we are redefining the future of higher education to create an affordable, accessible path to family-sustaining employment and career advancement.
Instead of just talking about the skills gap, the college is leading the efforts to educate the students who will help close it.
Bid on Work 
MATC participates in a free, online registration service available to suppliers wishing to be notified of all bidding and quoting opportunities with participating Wisconsin public agencies, including the college. 
College Events/Room Rentals
MATC offers the community the opportunity to rent event spaces at the college. Our events team also leads the development and execution of the institution's most important events.
Community Art: Breaking Through
Breaking Through showcases the initial year of development for the Milwaukee Area Technical College (MATC) Community Art Collection.

District Board
The Milwaukee Area Technical College District ("MATC") is governed by a nine-member Board of Directors.
Employer Resources
MATC programs are built to meet the workforce needs of the region's employers – and the college serves employers directly through contract and on-site training.
Hire a Student/Intern/Grad
Our graduates are job ready on day one. Learn more about strengthening your team.
Join an Advisory Committee
More than 900 employer and industry representatives help keep our programs current by serving on an advisory committee.
Just Take a Class
In addition to degree, diploma and certificate programs, MATC offers the opportunity to take a single class.
MATC Foundation
Our Mission is to support student success and enhance learning by engaging those who are passionate about the college and the community it benefits.
Partner With MATC
Innovative public-private partnerships are at the center of many of MATC's most important initiatives, including the groundbreaking MATC Promise. Join us today as we build our community and the region's workforce.