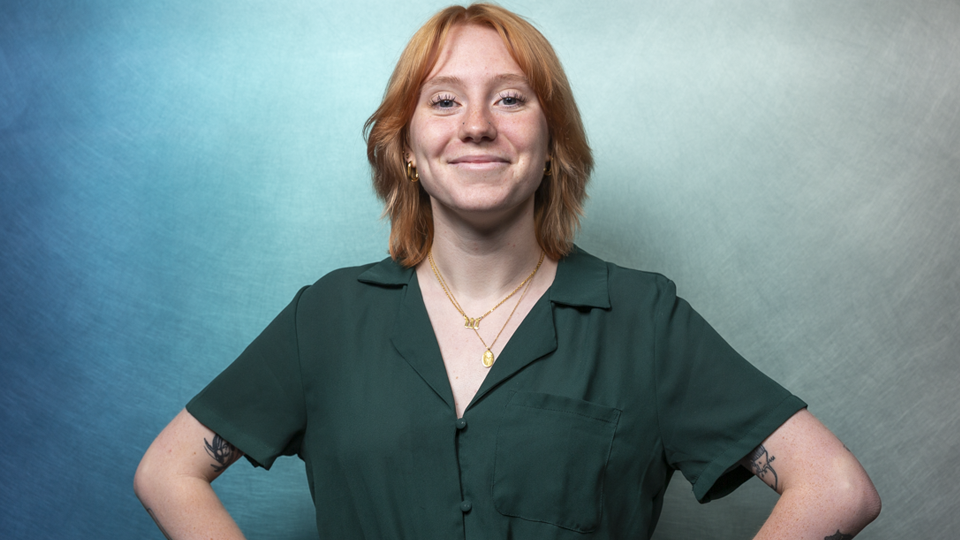 Kelsi Casey named MATC's outstanding graduate for Spring 2022
In the classroom, on the job, in the community and on the soccer field, Kelsi Casey certainly makes an impact. Her accomplishments and service led to her selection as the college's outstanding graduate and student speaker for the May 2022 Commencement held at Fiserv Forum.
Casey graduated from Cedarburg High School in 2020, which was named Wisconsin's best high school in the 2019 U.S. News and World Report's annual rankings. Many of her classmates already knew which four-year colleges they would attend. Casey wasn't so sure. She knew she wanted to be a psychologist but that was about it.
She decided she needed more time to consider where to earn her bachelor's degree. Casey knew MATC offered two-year liberal arts degrees that transfer to universities and was very familiar with the college's campuses. Her father, Randy, is MATC's athletic director and men's basketball coach. Looking back, she said she made the right call.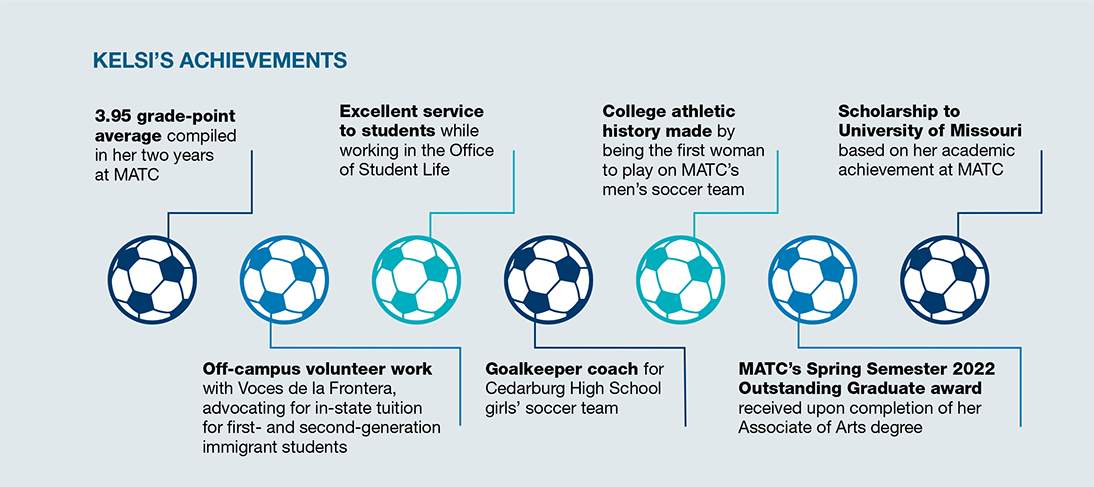 "Coming to MATC was a great decision for me. I got high-quality general education classes at an affordable price, plus I had two years to look at colleges more closely," Casey said.

 

She also showed unique leadership skills on the soccer field. Casey played soccer for most of her life, first as a youth with North Shore United Soccer Club, then three years with her high school squad. In 2021, she became the first female MATC soccer player to play for the men's team.
Kelsi has always been a very driven person and when she puts her mind to something she won't stop until it is accomplished. I can't wait to see what the future holds for her and all her successes.
She joined after the women's season was canceled in 2021 due to low participation. Head coach Diego Garcia, who coached both the men's and women's teams, kept Casey on the playing field and added more talent to the men's team. Garcia described her as one of the leaders on the team.
Casey now attends the University of Missouri to study psychology. Eventually she wants to earn a master's degree, attain a doctorate and establish her own psychology practice. She plans to treat the elderly, an underrepresented population for mental health services. 
Learn more about MATC's transfer agreements with four-year universities at matc.edu/transfer.