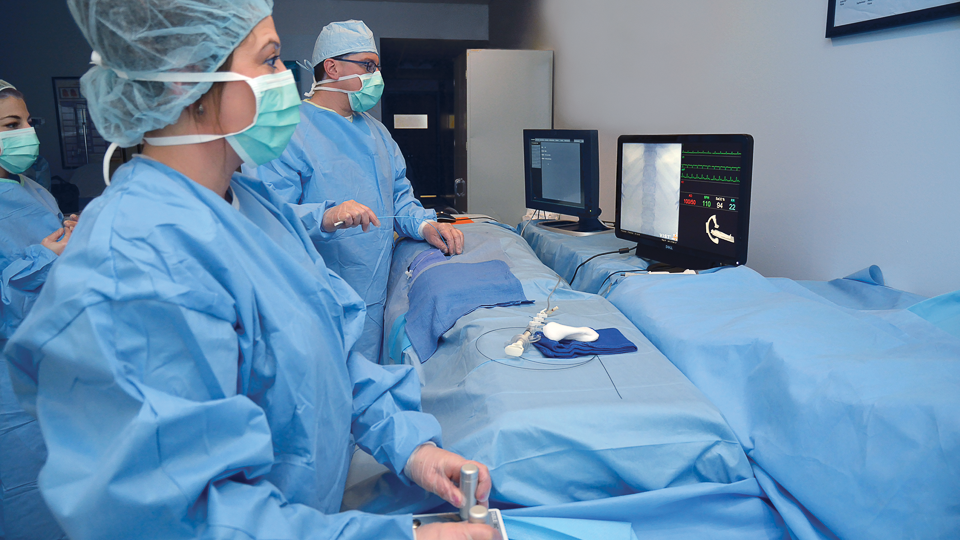 Surgical Technology classroom at Downtown Milwaukee Campus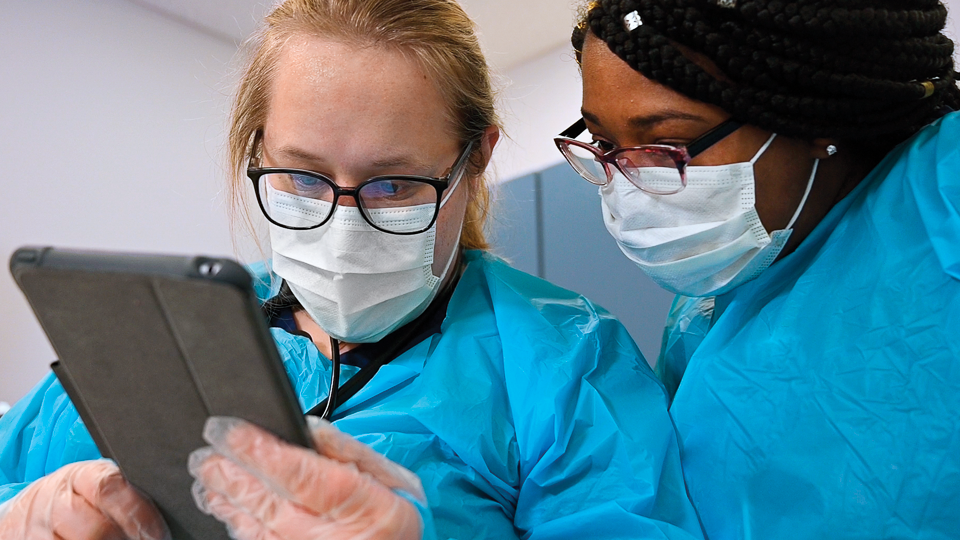 Nursing students at Downtown Milwaukee Campus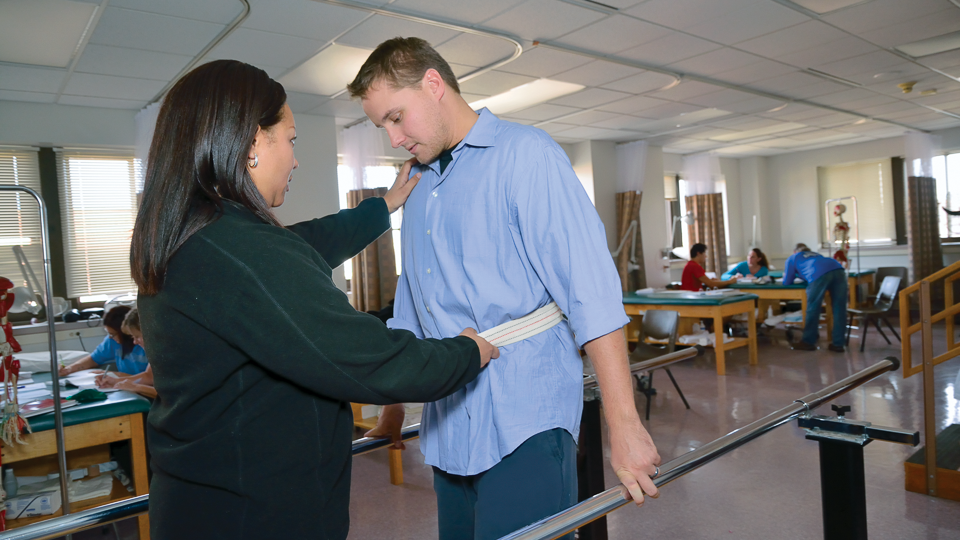 Physical Therapist Assistant program offered at Mequon Campus
Froedtert Scholarship will grow diverse healthcare pipeline
In what will be the largest gift in the college's history, Froedtert Hospital is set to donate $5.75 million to the Milwaukee Area Technical College Foundation — along with an equal amount to the University of Wisconsin-Milwaukee — to create the new Froedtert Hospital Scholarship Program.
We are grateful for this meaningful gift from Froedtert Hospital and together we will prepare Milwaukee's diverse future healthcare workforce...
The 20-year program will fund scholarships for students to pursue healthcare careers. Portions of the scholarship funds also will be allocated to graduates of Milwaukee Public Schools and will include a need-based component.
"This donation represents the opportunity to transform hundreds of lives in our community," said Dr. Vicki J. Martin, MATC president. "We are grateful for this meaningful gift from Froedtert Hospital and together we will prepare Milwaukee's diverse future healthcare workforce, reduce skills gaps and workforce shortages, and continue to break down the barriers that stand between students and an education that connects to a career with a family-supporting income. The support Froedtert Hospital is providing to our partners at UWM and the inclusion of opportunities specifically for MPS students will further strengthen the work of M3 to transform the future of Milwaukee through education."
The scholarship program will be used toward full- and part-time certificate, undergraduate and postgraduate courses of study in health-related fields at MATC and UWM. Froedtert Health developed the program to address multiple needs such as expanding the pool of highly skilled and well-trained healthcare workers in southeast Wisconsin and meeting the needs of the ever-changing and increasingly sophisticated medical field.
"The Milwaukee Area Technical College and University of Wisconsin-Milwaukee were chosen for their strong local presence and steadfast commitment to providing educational opportunities to those who live and work in the community," said Eric Conley, executive vice president, Froedtert Health, and president, Froedtert Hospital. "Equally important was the opportunity each institution offers students who traditionally might not have access to postsecondary education, fundamental to the scholarship program. Foundationally, this gift also continues to honor our commitment to health equity across the region by helping eliminate healthcare disparities and addressing social determinants of health like education and employment."
This program will provide student scholarships to further strengthen the efforts of M3 (pronounced M-cubed), a collaboration between Milwaukee's three urban public education institutions: MPS, MATC and UWM. One major emphasis of this effort is actively working to eliminate equity gaps in education. The collaboration has already helped to increase MPS high school graduation rates, helped get more students prepared for college by completing federal financial aid forms and started a dual enrollment program to help MPS students earn college credit prior to high school graduation.
"We are extremely grateful to Froedtert Hospital for this gift, which will provide educational opportunities for hundreds, perhaps thousands, of students from Milwaukee and southeastern Wisconsin," said Mark Mone, UWM chancellor. "It will support and enhance the work that UWM, MATC and the Milwaukee Public Schools are already doing through our M3 partnership to support families, improve graduation rates and better prepare students for college. Working together, we can support students in healthcare at all stages of their college career."
The Froedtert Hospital Scholarship Program will be funded through a charitable grant from the Kurtis Froedtert Memorial Lutheran Hospital Trust and is pursuant to a Community Partnership Initiative Funding Agreement between Froedtert Hospital, the Kurtis Froedtert Memorial Lutheran Hospital Trust and the Wisconsin Attorney General. That agreement is subject to approval by the Milwaukee County Circuit Court. Additional details on the scholarships will be provided when the agreement is finalized.
To learn more about the work of the MATC Foundation Inc. to support students and the college, visit matc.edu/foundation.