Alumni Accolades
It is our privilege to recognize our talented alumni and their inspirational accomplishments. These updates are gathered from news outlets and from notes sent by graduates themselves.

The program listed in parentheses is the individual's area of study while attending MATC.

You can be proud that tens of thousands of MATC alumni are transforming our region, state and world.

Jason Alston (Culinary Arts)
opened Heaven's Table Catering and BBQ at Crossroads Collective in Milwaukee in December 2018.

Noel Alvarado (Business Management)
custom paints sneakers for professional athletes and musicians around the U.S.
His Milwaukee business, None Above, was featured in the Milwaukee Journal Sentinel in January 2019.

Ekwe Amuzu (Culinary Arts),
who is the executive chef at Wauwatiki in Wauwatosa and runs a gluten-free scratch kitchen there, was profiled by OnMilwaukee.com in March 2019.

Nathan Darrow (Landscape Horticulture)
explained how a love of coffee led to a career change in an interview with the Milwaukee Journal Sentinel in July 2019 about his Waukesha coffee shop, Mountain Top Coffee.

Carol Ford (Business/Real Estate)
started a new mortgage consultant position at Waukesha State Bank in July 2019.

Roger Geigner (Autobody)
reached out through MATC's LinkedIn page to say he is an auto body technician at Caliber Collision Centers in Florida — he's worked more than 40 years in the field!

Mary Goetsch (Graphic Design)
was hired as advertising manager at the Barron (Wis.) News-Shield in February 2019.
She also runs an online business, Buy Nature LLC.

Ben Habanek (Landscape Horticulture)
became the village horticulturist for Shorewood in 2018. In a profile in the UWM Report (Habanek earned his bachelor's from UW-Milwaukee), he said he enjoys bringing a slice of nature to Wisconsin's most densely populated municipality.

Jed Hanson (Culinary Arts)
was promoted to executive chef for MOTOR Bar & Restaurant in September 2018. He is responsible for menu development and execution for MOTOR, which is on the Harley-Davidson Museum campus
in Milwaukee.

Rachael Karr (Culinary Arts),
executive chef at Pastiche at Milwaukee's Hotel Metro, was profiled in the Milwaukee Journal Sentinel in advance of her appearance at the city's Wine and Food Experience in September 2018.

Ly Le (Machinist)
and his wife Thanhnga opened Le's Pho, a Vietnamese restaurant in Cedarburg, in June 2018. Le, who is a Vietnamese refugee, was profiled by GMToday.com in October 2018.

Kyle Pavek (Biomedical Electronics),
who began a full-time job at Froedtert and the Medical College of Wisconsin right after graduating from MATC, was profiled by Wisconsin Public Radio in May 2019 for a story about in-demand technical graduates.

Cheryl Peterson (Nursing)
received an Albert Nelson Marquis Lifetime Achievement Award from Marquis Who's Who. She is vice president/playwright/ theatre director for Community Worship Arts Inc. and a home healthcare nurse in Evansville, Indiana.

Tyler Pinter (Computer Programming)
was promoted to IT manager at S3 International in Milwaukee in February 2019.

Dennis Pruszka (Horticulture)
started Doorstep Peppers, a spice and pepper company that offers hot chile peppers and unique chile pepper-based seasoning blends.

Jeannine Rivers (Music Occupations)
contributed as an author to the book "Voices of the 21st Century: Bold, Brave and Brilliant Women Who Make a Difference."

Mitch Roberts,
who played baseball for the Stormers in 2013-14, was hired in July 2019 as an assistant coach for the University of Tulsa softball team.

Gina Schlueter (Supply Chain Management)
was announced as Gott Pet Products' inside sales and customer care representative in July 2019.

Larry Schneider (Upholstery),
owner of Homestyle Custom Upholstery in Milwaukee, was profiled by FOX6 News in December 2018. He opened the business in 1983 and is known for repairing upholstery for restaurants and theaters, plus boats, cars and home furnishings.

Elizabeth Sili (Paralegal, Real Estate)
began a new position in July 2019 as regional property manager at Horizon Management Services Inc. in the greater Milwaukee area.

Jeff Slough (Culinary Arts) was named the executive chef at the River Club of Mequon in fall 2018.

Basia Spencer (Fashion/Retail Marketing)
opened her own clothing, tailoring and alterations shop in Milwaukee, Basia Rose Designs, and was profiled by Milwaukee Neighborhood News in January 2019. The shop offers a range of dresses, blouses and skirts, most of which Spencer designed.

Steve Tully (Law Enforcement)
retired in January 2019 as Juneau County's longest-serving deputy. He had 27 years of service in the central Wisconsin county.

Gamaliel Valencia (Industrial Controls and Automation)
was listed in the Daily Journal of Commerce – Oregon in December 2018 for beginning a field engineer position with Skanska.

Dorothy Walker (Welding),
who retired in June 2019 as MATC's School of Technology and Applied Sciences Interim Dean, received the Year of the Child Distinctive Recognition from the Milwaukee Community Journal. Walker was MATC's first female welding instructor and throughout her tenure, she helped women enter careers in manufacturing and the trades.

Devin Watson (Aviation)
received a Next Generation 40 Under 40 Award from Aircraft Maintenance Technology magazine in September 2018. Watson served in the Air Force and has a broad mix of aircraft experience.

Tori Wu (Design and Visual Communications)
is the managing director/executive creative director at Working Images in Shanghai for the company's Asia region. She won an iF design award and a Golden Pin design award in 2017.
In Memoriam: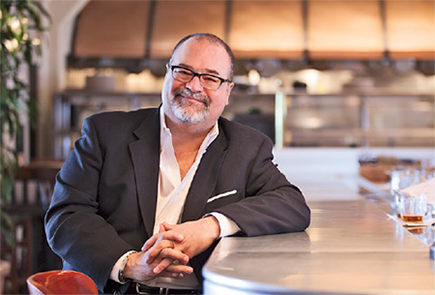 Joe Bartolotta, who passed away in April 2019, made a dramatic, long lasting and positive impact on culinary arts in Milwaukee, including through his support of MATC. As a member of the college's Advisory Committee for culinary programs, he shared his expertise to maintain the programs' relevancy to the industry, and assisted with designing the dining room and kitchen of MATC's Cuisine Restaurant and International Foods Lab. Milwaukee PBS had the opportunity to work with him on "Around the Corner With John McGivern," "I Remember" and "Cook.Plate.Dine.™"

He and his brother Paul, an MATC graduate, co-founded The Bartolotta Restaurants group, and they were selected three times as semifinalists for the James Beard Outstanding Restaurateur Award.