With help from faculty and staff, students move into Westown Green Apartments at Downtown Milwaukee Campus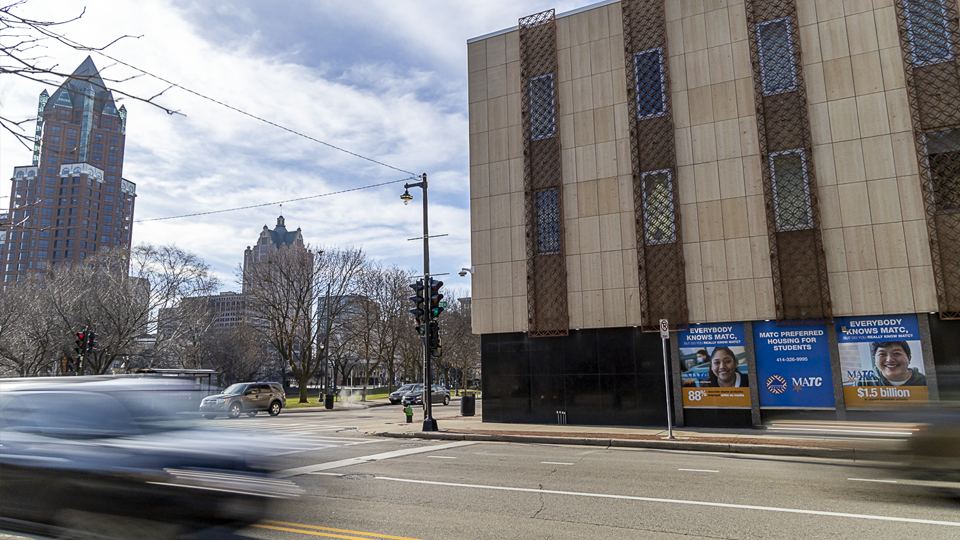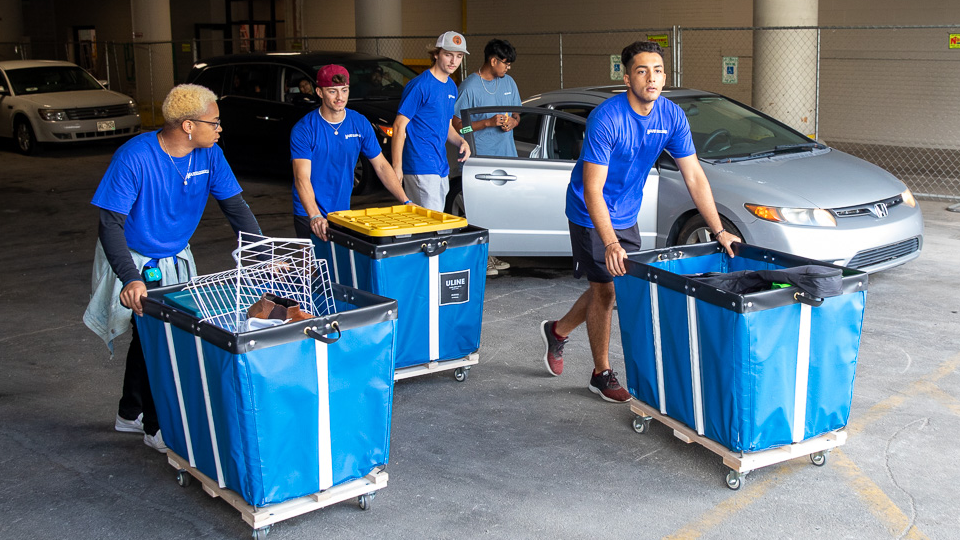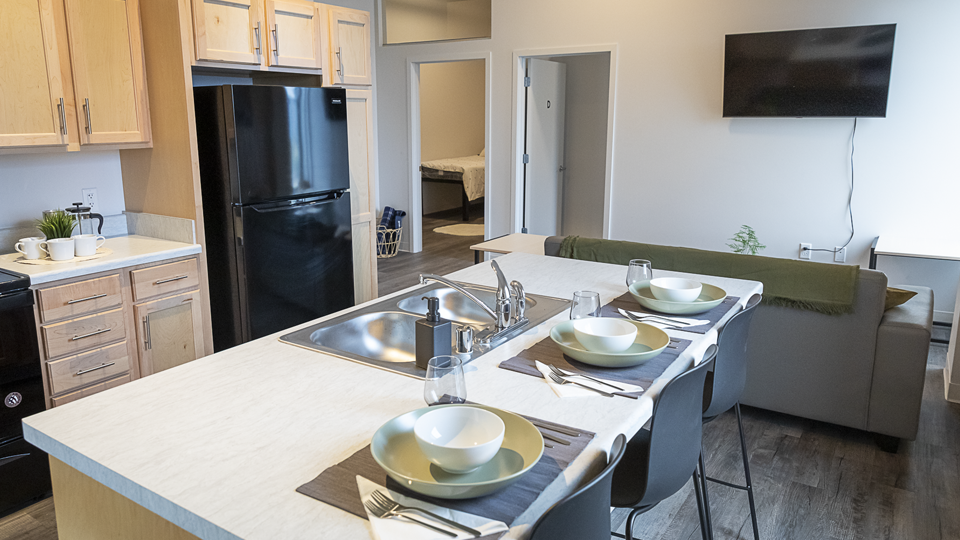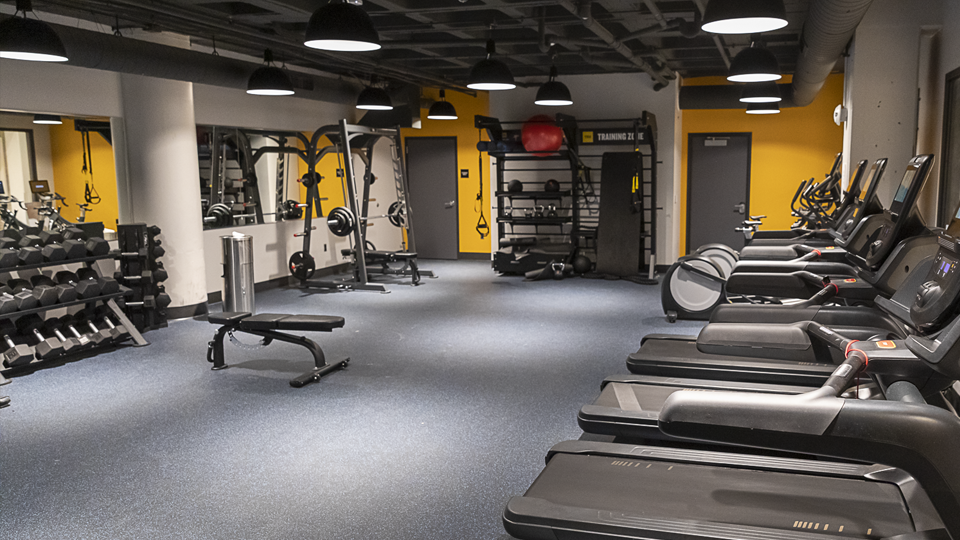 Westown Green is located within walking distance of MATC's Downtown Milwaukee Campus and the vibrant Deer District with easy access to transit, Pere Marquette Park, the Riverwalk and Milwaukee River, Marcus Performing Arts Center, 3rd Street Market Hall and more!
Kale Stephens grew up in Fort Wayne, Indiana; graduated from high school in Suwannee, Florida; and attended community college in Independence, Kansas.
But he has found a home at Westown Green, MATC's student housing apartments, conveniently located a couple blocks from the Downtown Milwaukee Campus. Stephens came to Milwaukee in January 2022 to play for the MATC men's basketball team and has lived at Westown Green since then.
"It's a place where I can get away from things and have my own personal space," he said. "The neighborhood is great. It's in a really nice area. And if there are any problems, they get taken care of right away."
Nearly 200 MATC students moved into Westown Green on August 15. MATC faculty and staff helped students move wheeled carts full of furniture and furnishings into the amenity-rich, stateof- the-art student apartment building. Dr. Vicki J. Martin, MATC president, greeted students.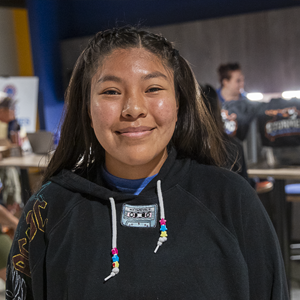 Located at 925 North Dr. Martin Luther King Jr. Drive, Westown Green opened in August 2021 in the eastern half of the former Milwaukee Journal Sentinel building. The innovative, affordable apartments aim to combat housing insecurity for MATC students while also expanding their college experience. The 83 furnished units include studio, two-bedroom and four-bedroom apartments. Amenities include in-unit washers and dryers, free high-speed internet, fitness center, community room, computer lab and study lounges.
A number of students unpacking on move-in day were from out of state. They looked forward to living at Westown Green because it met their needs for affordable housing near campus.
Michael Burke came from the western suburbs of Chicago to participate in MATC's emergency services and paramedic technician programs based at the Oak Creek Campus.
In June, Burke graduated from Timothy Christian High School in Naperville, Illinois. He considered attending Western Illinois University and Eastern Illinois University, but decided he wasn't ready for a four-year college.
"I think that a setting like that would be a little too intense for me right now," Burke said. "I'm easing myself into it."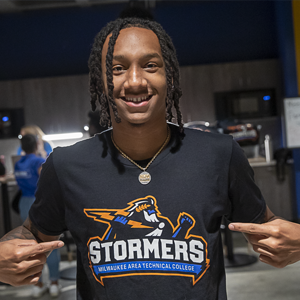 Burke will live with three roommates at Westown Green. He moved in with the help of his mother and two brothers. "Everything has gone really smooth," he said. "We visited here during an open house in April and really liked everything. This is a really nice city."
Melinda Calnimptewa, from Flagstaff, Arizona, is in her second year of living at Westown Green and has adjusted to Milwaukee's climate.
"When we first visited up here we just really liked the city," said Calnimptewa, who plays on the women's basketball team and is studying animation.
Aniya Bethea, who moved to Milwaukee from Tampa, Florida, said, "I am definitely not ready for the winter. But I'm looking forward to being in a different kind of environment. It's a different kind of city. I'm loving it so far."
Briana Green saw Milwaukee for the first time last August when she arrived from Newport, Arkansas, a small town near Little Rock.
"I love this place," said Green, who plays on the women's basketball team and plans to study communications. "I went outside and walked around and it's a beautiful place. I'm excited about starting."
Watch TV coverage of move-in day.