Dr. Naydeen Gonzalez-De Jesus, Executive Vice President of Student Success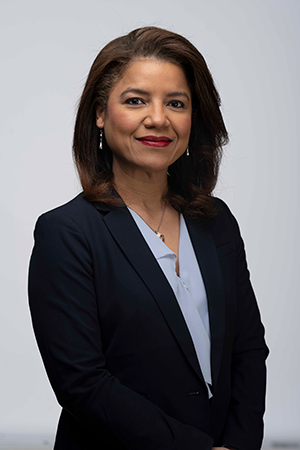 Dr. Naydeen Gonzalez-De Jesus joined MATC in December 2020 in a new leadership position. Her role brings together the college's academics and student services teams in an integrated structure to better focus on equity and eliminating student achievement gaps. Dr. Gonzalez-De Jesus' 18 years of experience in higher education and other leadership roles will help guide MATC in its work to ensure that all students succeed.
She served as vice president of student affairs for Bergen Community College in New Jersey and led Project Graduation, the nationally recognized initiative with a focus on equity that helped more students complete college. Most recently she was the public diplomacy officer for the U.S. Embassy in Argentina, impacting the lives of students from the U.S. and abroad by creating connections for student success and faculty-led research. Dr. Gonzalez-De Jesus holds a bachelor's degree in journalism from Penn State University, a master's degree in student personnel services from Rowan University and a doctorate from Northcentral University in industrial/organizational psychology.
New District Board Members
David Mitchell
David Mitchell's career in manufacturing spans over 25 years with the last 15 in top-level leadership roles. He has led successful local manufacturing companies including Monarch Industries and Vector Vacuums. He now serves as president of local manufacturer Lift Products Inc., a Waukesha-based producer of ergonomic industrial equipment.
Mitchell holds a bachelor's degree from Purdue University. He has served as an appointed member of the Wisconsin Council of Workforce Investment, board member of the Metropolitan Milwaukee Association of Commerce (MMAC) Council of Small Business Executives and chair of the Milwaukee Manufacturing Industry Advisory Board. He firmly believes in MATC's role to educate and train community members for in-demand skills needed by local employers.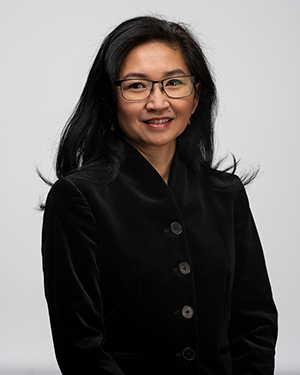 Nikki Moews
Nikki Moews has more than 20 years of experience in human resources in the financial, service and manufacturing industries. Moews is director of human resources for Pioneer Transformers in Franklin, where she is responsible for recruitment, employee relations, benefits, compensation administration, and mergers and acquisitions for business units in the U.S. and Mexico. She holds a bachelor's degree from Carroll College and a French studies certificate from the University of Caen in France. She has served on the Greendale Village Club Inc. Board of Directors and the Greendale Fire and Police Commission. She champions MATC's vital role in preparing individuals to meet the region's workforce needs and her connections to the college include a close relative, who was an instructor for 33 years.
New MATC Foundation Board Members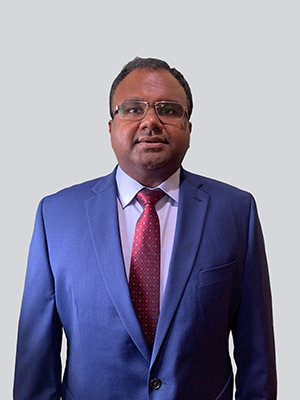 Kamal Bansal
Kamal Bansal is the vice president of engineering at Northwestern Mutual, where he is responsible for the delivery of technology systems and solutions for risk products (life, disability, annuity and long-term care insurance). He manages a team of about 600 engineers across multiple geographical locations who build engineering solutions to automate the business process life cycle of issuing, servicing and paying claims for these products.
Bansal immigrated to the United States in 2000. He holds a bachelor's degree in chemical engineering from the Indian Institute of Technology, Roorkee. He is certified as an Associate, Life Management Institute.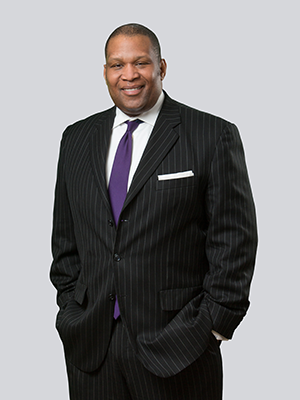 Kevin A. Joy
Kevin A. Joy is a senior vice president with Callan LLC, an institutional investment consultant advising over $2 trillion in assets from corporations, endowments and foundations, public pensions, and Taft-Hartley clients. His investment experience spans over 20 years with senior-level sales and marketing positions for Weitz Investment Management and Heartland Advisors.
Joy graduated with a Master of Business Administration from the John M. Olin School of Business, Washington University in St. Louis, where he served as an ex-officio member of the board of trustees. He also holds a bachelor's in mechanical and biomedical engineering from Carnegie Mellon University. In addition to serving on the board of the MATC Foundation, he co-chairs the board of City Year Milwaukee.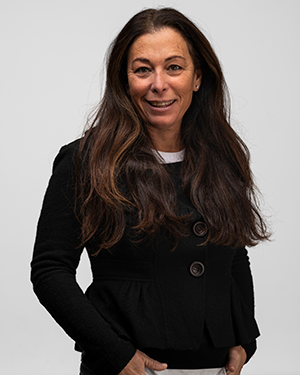 Jamie Berger
Jamie Berger is the founder and co-owner of The Box event space in downtown Milwaukee, and is a brand marketing specialist. She enjoys working closely with her clients and vendors to design and manage various types of events, while reinventing the use of her space during the pandemic. Before residing in Milwaukee, she lived in New York and worked in the fashion industry.
Berger graduated from the University of Wisconsin-Madison with a bachelor's in sociology. She served on the board of the Autism Society of Southeastern Wisconsin (ASSEW) and is a community advocate for many local organizations.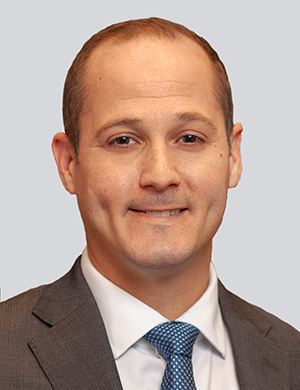 Matt Partridge
Matt Partridge, CPA, MBA, is the vice president of finance, ambulatory and ancillary services at Froedtert Health. He has more than 15 years of healthcare finance experience, most recently as the senior director of finance for clinical operations at the Cleveland Clinic Foundation in Ohio.
Partridge completed his Master of Business Administration from Cleveland State University and earned his bachelor's in accounting from Miami University.