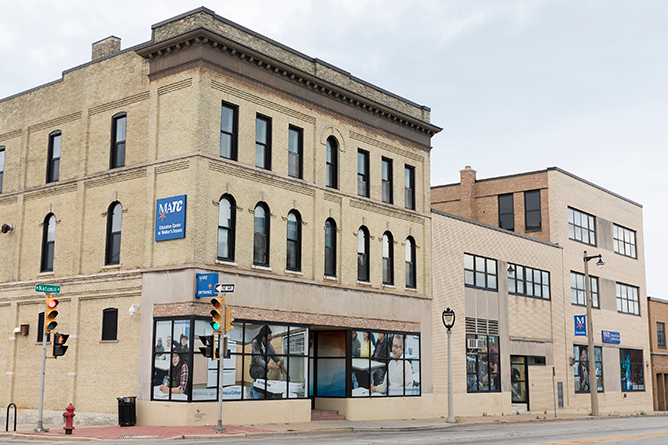 EDUCATION CENTER AT WALKER'S SQUARE 
The MATC Education Center at Walker's Square is serving students in the heart of Milwaukee's Hispanic/Latino/a community.
Walker's Square is a part of MATC's Downtown Milwaukee Campus.
GENERAL SERVICE HOURS
8 a.m.- 4:30 p.m. Monday-Friday
CONTACT
Dr. Rich Busalacchi
busalacr@matc.edu
414-297-6969
READY TO TAKE THE NEXT STEP? 
Use the buttons below to get more information, visit the college or apply now.