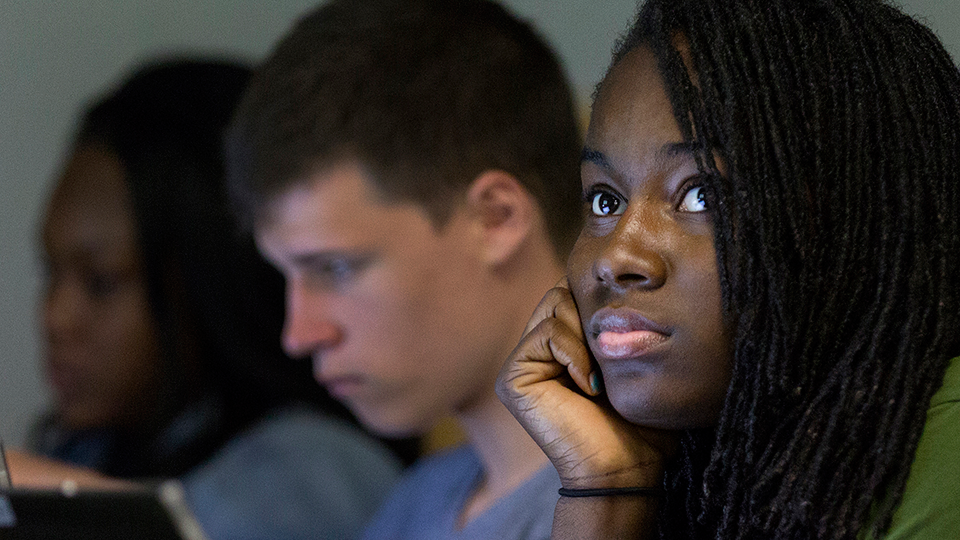 Milwaukee (May 5, 2020) -- To better serve the community affected by economic stress caused by COVID-19, Milwaukee Area Technical College is reopening the application window for the MATC Promise for New High School Graduates with a deadline of July 17. The program offers eligible students from the high school Class of 2020 free tuition for up to 75 credits after federal and state financial grant aid has been applied. 
"We believe this opportunity is more important now than it's ever been amid the economic challenges we are facing in our community," said Dr. Vicki J. Martin, MATC president. "The MATC Promise helps us break down financial barriers and ensure students are able to access a quality, in-demand education."
To qualify, students must be eligible for federal Pell grants as determined by the FAFSA (Free Application for Federal Student Aid), earn a grade point average of 2.0 or higher in the first semester of their senior years, graduate as part of the Class of 2020 from a high school in the MATC District or live in the MATC  District and enroll in at least 12 credits at MATC in fall 2020.
By July 17, students should complete an interest form at matc.edu/promise, fill out an application at matc.edu/apply, submit their final official high school transcript and complete the 2020-21 FAFSA at fafsa.gov. Those who did not finish all steps of their application by the original February deadline may complete their admission application and FAFSA to be considered now. Students no longer need to submit ACT scores.
Launched in 2015, the MATC Promise for New High School Graduates was the first Promise program offered in Wisconsin. The MATC Promise for Adults kicked off in 2018. 
Both programs are public-private partnerships funded by donors to the MATC Foundation, Inc. Donors interested in supporting the Promise can visit matc.edu/donate. 
For More Information
Call 414-297-6668 or email matcpromise@matc.edu
A special MATC Live! HS Partners Town Hall virtual session about the MATC Promise will be held at 1 p.m. Wednesday, May 6, for high school counselors and teachers; and an MATC Live! Info Session will be held virtually at 11 a.m. Thursday, May 7,  for prospective students and parents.
Visit matc.edu/visit for more details about the online MATC Live! sessions.    
Wisconsin's largest technical college and one of the most diverse two-year institutions in the Midwest, Milwaukee Area Technical College is a key driver of southeastern Wisconsin's economy and has provided innovative education in the region since 1912. Nearly 35,000 students per year attend the college's four campuses and community-based sites or learn online. MATC offers affordable and accessible education and training opportunities that empower and transform lives in the community. The college offers more than 150 academic programs; transfer options leading to bachelor's degrees with more than 35 four-year colleges and universities.  Overwhelmingly, MATC graduates build careers and businesses in southeastern Wisconsin. The college is accredited by the Higher Learning Commission.
# # #
Members of the media, please note:
A media availability to discuss the reopening of the MATC Promise for New High School Graduates will be held from 9:30-10 a.m. Wednesday, May 6.
Please contact Ginny Gnadt, gnadtv@matc.edu, 414-467-7221, for a link to the Google Meet session.