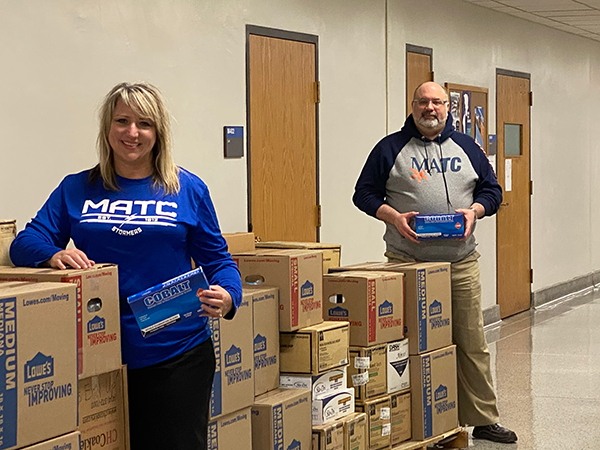 To help save lives amid the COVID-19 crisis, Milwaukee Area Technical College is donating supplies from its health programs to six local healthcare facilities starting Monday, March 30. The items include 174,500 pairs of gloves, 11,200 surgical masks, 978 gowns and coats, 140 N95 masks and 110 containers of wipes.
Supplies were split among six healthcare facilities in the district MATC serves: Ascension Columbia St. Mary's Hospital Ozaukee, Ascension St. Francis Hospital, Aurora Medical Center in Grafton, Children's Wisconsin and Froedtert Hospital.
"The healthcare providers that we met at the front door were very grateful and very thankful for these donations," MATC's Healthcare Academic & Career Pathway dean, Dr. Kelly J. Dries, told WITI-TV (Channel 6). "We're very pleased to be able to donate these items to save lives."  
In addition, four ventilators were loaned to Aurora Sinai Medical Center and Aurora West Allis Medical Center; and two ventilators and a bipap machine (breathing apparatus for patients with sleep apnea) were loaned to Froedtert Hospital.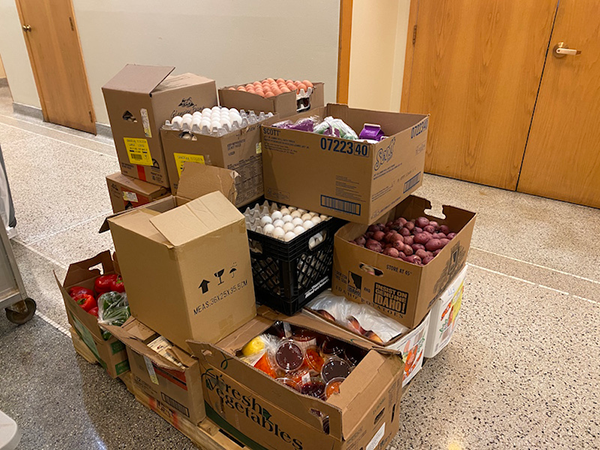 "Even in times where there's not a pandemic, many of our students face housing, food and other insecurities -- just lack of basic resources," MATC Vice President of College Advancement and External Communications Laura Bray told WDJT-TV (Channel 58). "We know that's going to escalate in major ways, not just for our students but for everyone in our community. This is something that we can do to support the community."