Dec. 21, 2019
The winners of Milwaukee Area Technical College's gingerbread house competition were announced in a ceremony at the Milwaukee Public Market Dec. 16. Fifteen elaborate and fanciful gingerbread houses created by MATC students from the baking and pastry arts associate degree program and the baking production diploma program at were on display at the market for 10 days. The public was encouraged to view and bid on the houses. Proceeds from silent auctions for each house will be used to offer scholarships to students in baking programs through the MATC Foundation, Inc.

Industry professionals judged the houses for design and quality. Visitors also were invited to vote for the "People's Choice" scholarship winner. Awards were presented to the winners of the competition and the results of the silent auctions also were announced.

The Wisconsin Bakers Association provides $1,500 in prizes as well as medals for the winners.

Top Place Winners:
#11 Jamie Fries and Felicia Niebuhr, first place
 
#7  Jozie O'Brien,second place
 
#8  Nicole Master, third place
 
#4  Marquita Walker and Malisha Davis, People's Choice

Honorable Mentions:
#16 Meiah Beck and Maria Graziano 
 
#15 Sara Beringer  
 
#13 Angelina Curka   
 
#12 Megan Fowlkes  
 
#10 Shamika Mc Donald
 
 #9  Sara Lewkowski   
 
#6 Laura Triblett and Kalisha Shoemaker  
 
 #5 Marissa Varela  
 
 #4 Marquita Walker and Malisha Davis  
 
 #3 Isabelle De Blaey
---
Gingerbread House Winners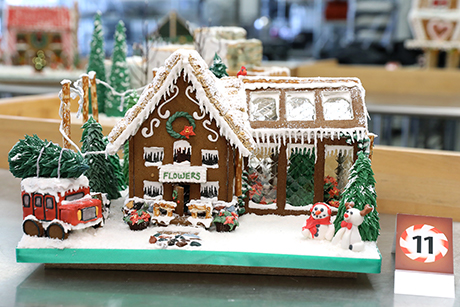 Gingerbread 2019 First Place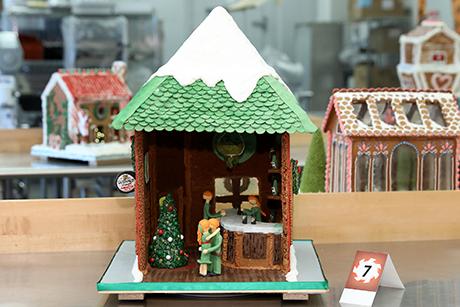 Gingerbread 2019 Second Place
Gingerbread 2019 Third Place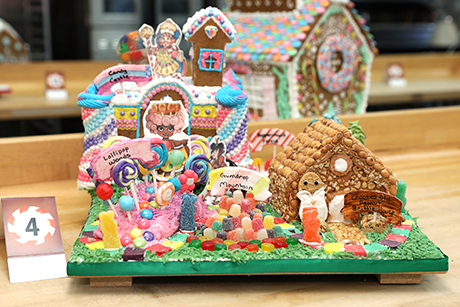 Gingerbread 2019 People's Choice and Honorable Mention