APPS: THREE FOR MATC
Students, check out these three apps to stay connected to the college!
Ellucian GO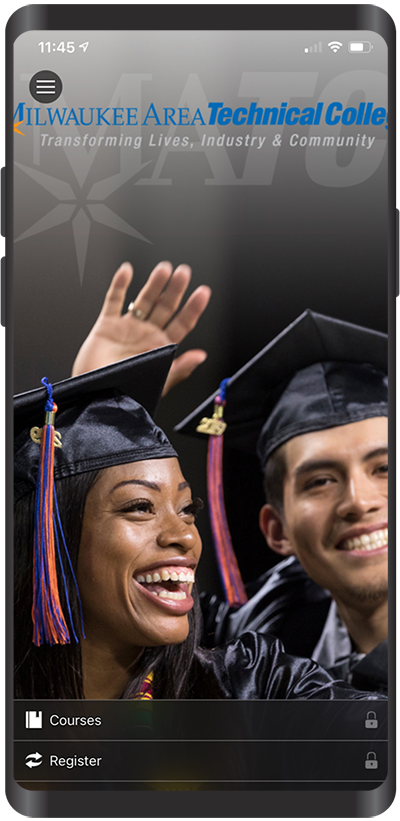 Download the Ellucian Go mobile app! The app helps you stay connected to MATC like never before. You'll have access to great features that make your campus experience more effective, more efficient and more fun.
Key features of Ellucian Go mobile app include:
Registration – Search and register for courses, even on the go!
Account Balance – Check your account balance and make a payment anytime, anywhere
Financial Aid – See your most current financial aid status
Social Media – Link to your social network and share your experiences in real time
Ellucian Go is available in the Google Play Store for Android devices or the App Store for iOS devices.
Rave Guardian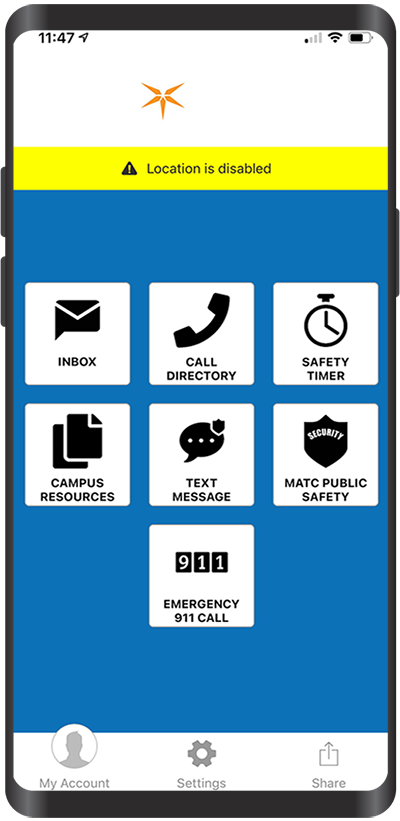 You never have to let your guard down with the Rave Guardian app. In addition to emergency and school closing alert messages, the Rave Guardian app creates a virtual safety connection between you and Public Safety 24 hours a day, seven days a week.
The Rave Guardian app provides several tools you can use to enhance your safety on campus:
Texting – Two-way text messaging with Public Safety
Emergency Dialing – Connect directly to the Public Safety emergency line
Safety Tips – Provide tips, including photos, to Public Safety about an unsafe situation on campus
Campus Safety Resources – Links to the emergency response guide and student handbook
Call Directory – Important campus numbers
Inbox – Receive campus safety alerts
Safety Timer – Connect with friends or family for a virtual walking buddy or "guardian"
Safety Profile – Share key information about yourself, including your location, photo and information about medical conditions or safety concerns, in the event of an emergency
Rave Guardian is available in the Google Play Store for Android devices or the App Store for iOS devices.
Navigate Student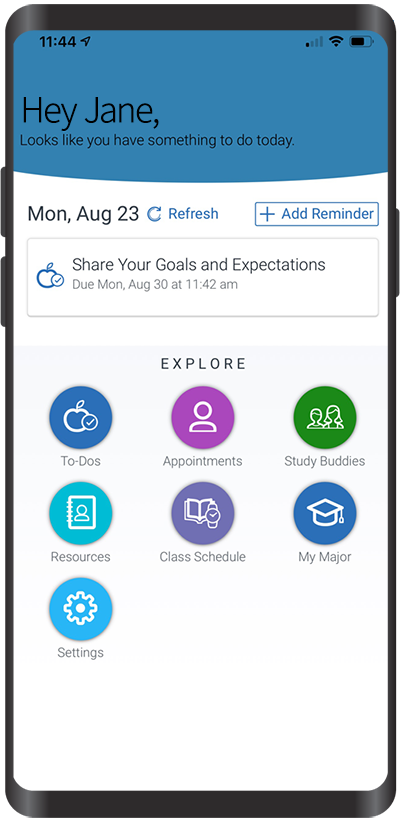 Navigate your way through MATC with the Navigate app! View your schedules, grades, administrative requests and more with an app that is tailored to uniquely support you and will be the main means for academic and administrative offices to communicate with you throughout your MATC experience. 
Simple tasks — checking schedules, looking up an advisor, identifying classroom locations, checking office hours or even finding a place to print — will now be at your fingertips. Need to double check add/drop dates, a midterm schedule or when classes break for holidays? Navigate can help with a few clicks! 
In addition to easy-access information, you can receive push notifications on your mobile devices as reminders to complete important administrative tasks before deadlines. 
Ready to get started?
Navigate Student is available in the Google Play Store for Android devices or the App Store for iOS devices, or use the web platform on your desktop or mobile device.