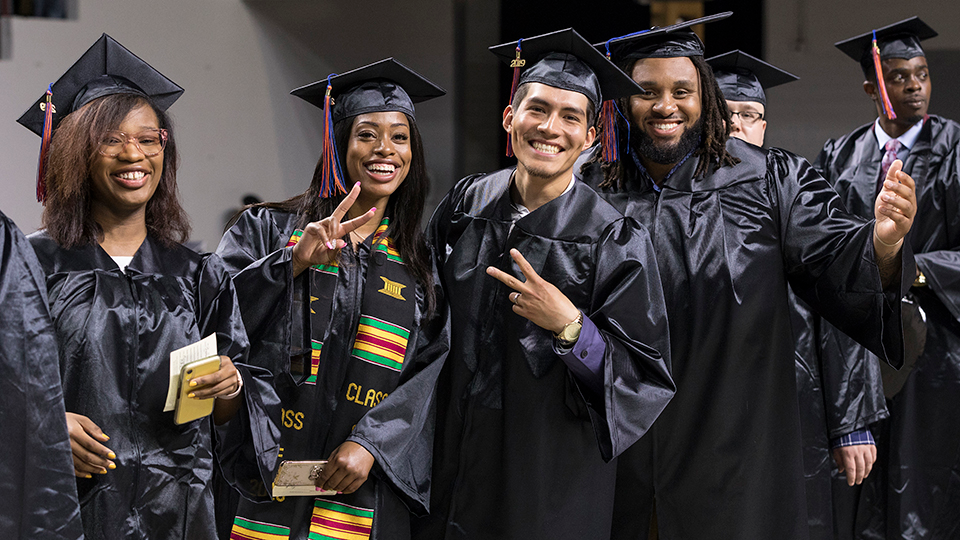 Want to start a degree or diploma program, earn a certificate, learn English, finish high school (GED/HSED) or just take a class? The first step is creating an account to start your application!


Why do 30,000 students choose MATC?
170+ affordable, high-quality programs preparing you for a career in as little as 1-2 years
A less expensive path to a four-year degree through 35+ college and university partners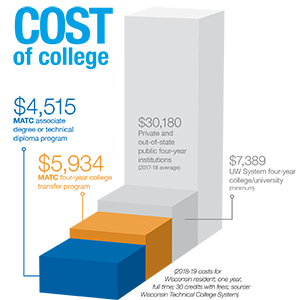 Hands-on learning led by instructors with industry experience
Small class sizes
Daytime, evening and online options
Accelerated course options
Active campus life including student groups, athletics and housing opportunities
Child care available to students
Already an MATC student?
It's time to see your advisor and prepare for registration. Learn more here >>
---
The MATC Promise: Free tuition for eligible students
High School Seniors
For eligible graduates, the MATC Promise will pay the tuition for up to 75 credits, after federal and state financial grant aid has been applied. The cost of books is not covered by the Promise program. And now, MATC has reopened the application window for the Class of 2020!
Adults
The MATC Promise for Adults provides eligible students up to 75 credits of free tuition – after other scholarships and grants are applied – to complete an in-demand associate degree or technical diploma.

For more information or to apply, visit matc.edu/promise
---
Choose your pathway
Our 170+ high-quality academic programs are organized into seven Academic and Career Pathways:
Business & Management

Community & Human Services
Creative Arts, Design & Media
General Education
Healthcare
Manufacturing, Construction & Transportation
STEM (Science, Technology, Engineering & Math)
---
MATC CAMPUSES ARE OPEN FOR SERVICES! STUDENTS CAN ALSO CONNECT WITH US VIRTUALLY AT MATC.EDU/GETHELP
GENERAL SERVICE HOURS - Beginning April 19, 2021

8 a.m.-6 p.m. Monday-Thursday
8 a.m.-4 p.m. Friday
Virtual services are available during these hours along with in-person support from Admissions, Advising, Financial Aid and Pathway offices. For specific on-campus hours for other teams, see MATC Services and Resources On Campus.
---
Our graduates succeed
Guaranteed transfer options: UW-Madison, UW-Milwaukee, Marquette and more
Our JOBshop connects graduates to careers