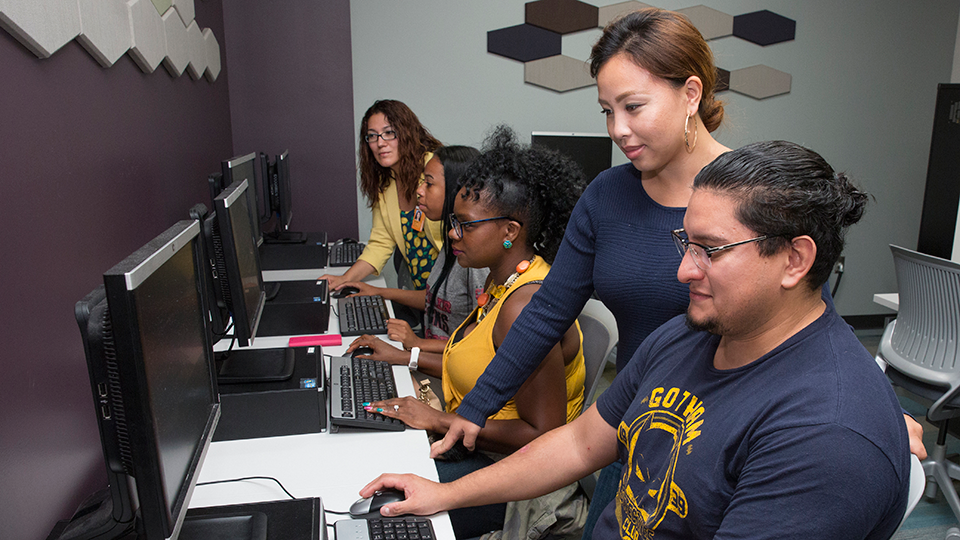 Register for Summer and Fall Classes Now!
MATC offers online summer courses to help students graduate faster and achieve their dreams.
Registration is also open for fall classes!
Register Online
Ready to register online now? Students already enrolled in an MATC program can register by visiting Self Service and choosing "Student Planning." You can also search for classes before registering through INFOnline. Students who are taking classes at MATC but not in a program can register through INFOnline.
Not an MATC student? Apply now or sign up to just take a class!
Note: IN-PERSON REGISTRATION IS CURRENTLY UNAVAILABLE.
How to register for classes at MATC using Self Service Student Planning
Follow these simple steps to register
Here's your checklist for registration:
Register via Self-Service (for students enrolled in an MATC program) or INFOnline
Not have an outstanding debt with the college
(If you do have a debt, don't let it stop you - Contact Student Accounts or visit your campus' Cashier's Office to make payment arrangements)
Have met class prerequisite requirements, if applicable
Need to talk to someone to make a plan?
Connect virtually with your Pathway advisor. Find your Pathway contact here.
Want to change your program?
Email a Career Coach at careercounseling@matc.edu for further assistance!
Not registered for Fall and need more information?
If you're a current MATC student who isn't yet registered for fall, you can get information and your questions answered through new virtual help sessions!
Sign up to attend an online session:

Tuesday, July 7, 10-11 a.m. (link)

Thursday, July 9, 5:30-6:30 p.m. (link)
Monday, July 13, 10-11 a.m. (link)
Wednesday, July 15, 5:30-6:30 p.m. (link)
Tuesday, July 21, 5:30-6:30 p.m. (link)
Thursday, July 23, 10-11 a.m. (link)
Monday, July 27, 5:30-6:30 p.m. (link)
 
Please note: Fall face to face courses may be converted to online or hybrid formats (face to face and online) if it is necessary to continue to protect the health and safety of students and employees
---
Our graduates succeed
Guaranteed transfer options: UW-Madison, UW-Milwaukee, Marquette and more
Our JOBshop connects graduates to careers