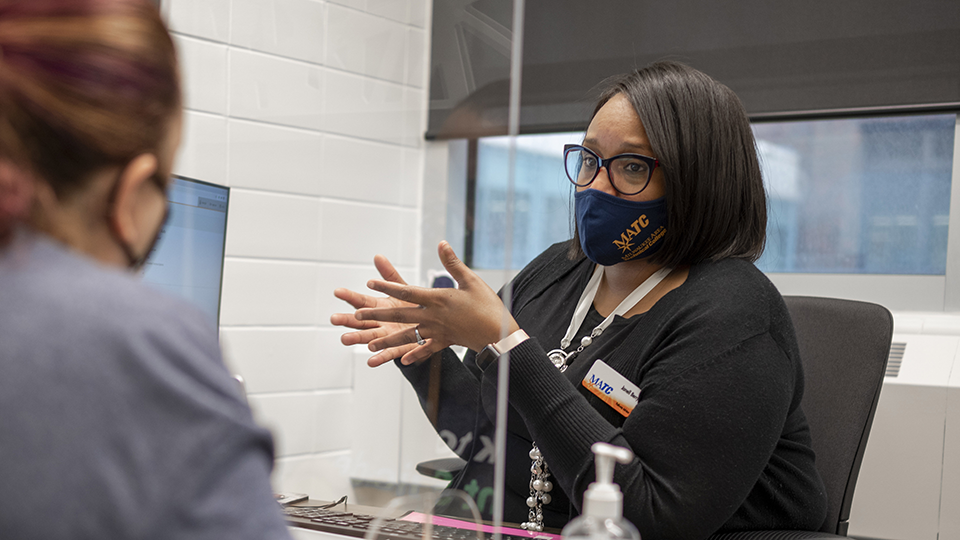 REGISTER NOW FOR FALL CLASSES! 
Choose the start that's right for you: September or October
MATC continues to offer more in-person, hybrid and blended Fall course sections to better meet your needs!
Register Online
To register online, go to Self-Service and choose "Student Planning." You can also search for available classes (link). See below for a step-by-step video showing you how to register using Self Service.

Not an MATC student? Apply now or sign up to register and just take a class!
HAVE QUESTIONS? GET HELP! — CONNECT TO your Pathway Office
You can connect to your Pathway team by video, phone or email by visiting matc.edu/gethelp!
Not sure which Pathway is yours? Use the Pathway locator tool and search by program.
We encourage you to connect virtually whenever possible! If you cannot, in-person teams are ready to connect you to virtual services at our four campuses. 
Follow these simple steps to register
Here's your checklist for registration:
Register via Self-Service (choose Student Planning)
Check your balance. (If you have a debt, don't let it stop you - Contact Student Accounts or visit your campus' Cashier's Office to make payment arrangements)
Confirm that you have met prerequisite requirements, if needed
Need to talk to someone to make a plan?
Connect virtually with your Pathway advisor. Find your Pathway contact here.
Want to change your program?
Contact a Career Coach at for further assistance!
MATC CAMPUSES ARE OPEN FOR SERVICES! STUDENTS CAN ALSO CONNECT WITH US VIRTUALLY AT MATC.EDU/GETHELP
GENERAL SERVICE HOURS

8 a.m.-6 p.m. Monday-Thursday
8 a.m.-4 p.m. Friday
Beginning Tuesday, September 7, 2021, virtual "Zoom" office hours are 10 a.m.-4 p.m. Some offices may have hours extending beyond this time — see the Get Help Now page for details.
---
Our graduates succeed
Guaranteed transfer options: UW-Madison, UW-Milwaukee, Marquette and more
Our JOBshop connects graduates to careers
---
How to register for classes at MATC using Self Service Student Planning