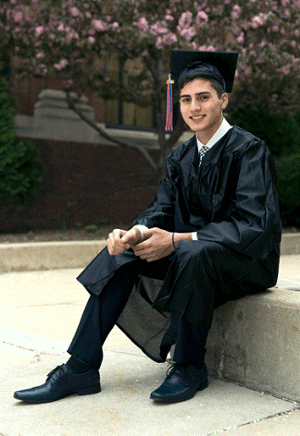 Omar Alvarez-Rodriguez graduated from college three weeks before he graduated from high school. He received his technical diploma from Milwaukee Area Technical College's refrigeration, air conditioning and heating service technician program May 13. Three weeks later, he graduated from Milwaukee's Tenor High School. Alvarez-Rodriguez is a participant in a unique partnership program between MATC and Tenor. Students finish their high school requirements by the end of their junior years, and then spend their senior years taking MATC courses. Their MATC tuition is paid by the high school.
With the exception of one online course, Alvarez-Rodriguez took his MATC coursework at the Oak Creek Campus. He said that most of his classmates were in their mid-20s, 30s and 40s. "Being in college with older students was a little overwhelming and strange at first. I was scared the other students would look at me funny. But the way it turned out, they were all looking out for me," he said.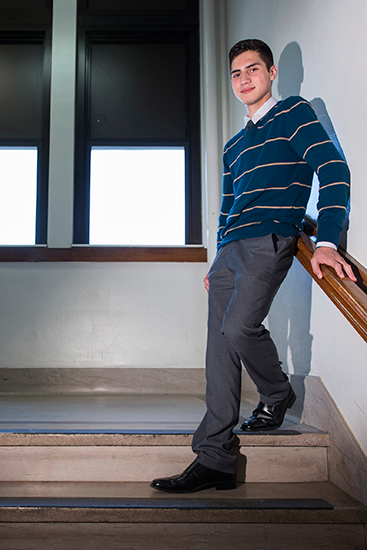 MATC Classmates, Instructors Very Supportive
"My instructor Alan Kolberg said that my classmates treated me like I was their little brother," Alvarez-Rodriguez said. "All my instructors said it was great that I chose to take such a challenging course at age 17. They said it wasn't an easy program and it showed I was persistent." 
MATC instructor Doni Bartley spoke very high of Alvarez-Rodriguez. "I have had the pleasure of having Omar as a student over the past year and he has come to be one of the very best students that I have had the honor of teaching," Bartley said. "Regardless of what he chooses to do in life, I know he will succeed and set an example in doing so."
"Our department (the heating, ventilation, air conditioning and refrigeration instructors) surprised him with a plaque for outstanding achievement at the end of the year," Bartley said. "We've never presented a student with an award like that before, but Omar is such an outstanding student. He is a straight A student who has managed to befriend all the other students and teachers in the program."
Alvarez-Rodriguez found his classmates encouraging. "They all said I was fortunate to be taking this program at a young age," he said. "They told me I was lucky because I didn't have time to forget what I learned in high school." 
He chose the refrigeration, air conditioning and heating service program because it has a high job placement rate, a good entry-level salary and many anticipated job openings. It was also important to him to train for a career that offered job opportunities across the country. 
Being in college with older students was a little overwhelming and strange at first. I was scared the other students would look at me funny. But the way it turned out, they were all looking out for me.
The program was a good fit for his interests as well. Alvarez-Rodriguez enjoys mathematics, engineering, chemistry and working with his hands. "Some things I learned in high school, like the process of combustion and the chemical properties of matter, really helped with this program," he said. 
Alvarez-Rodriguez is an applicant for MATC's first Promise class, which pays the costs of tuition and fees for area high school graduates who meet program eligibility requirements. He is enrolled in MATC's associate degree program in air conditioning and refrigeration technology which starts with the fall semester, but is also considering carpentry or engineering-related programs. 
MATC/Tenor High School Partnership Began in 2005-2006

Tenor is a charter school overseen by the University of Wisconsin-Milwaukee. It is run by the community-based organization Seeds of Health. Spearheaded by executive director Marcia Spector, Seeds of Health encompasses a network of elementary, middle and high schools as well as a Women, Infants and Children (WIC) program. 
Beginning during the 2005-2006 academic year, Spector worked with a team of individuals, including Dr. Gloria Pitchford-Nicholas, recently retired dean of MATC's School of Pre-College Education, to develop partnership between MATC and Tenor.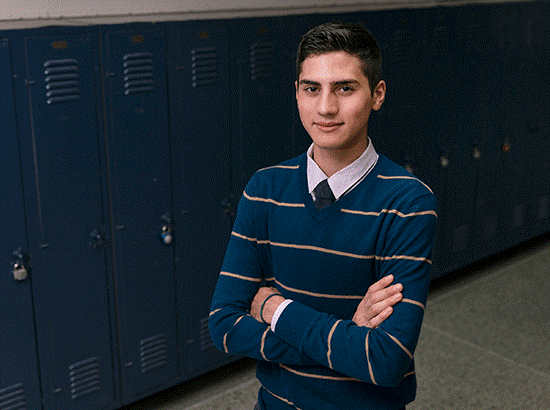 "It was designed under the early college high school model," Pitchford-Nicholas said. "Students must apply to attend Tenor High School. They understand they must have the ability to do college work as seniors. They benefit by attending MATC with its diverse population in terms of gender and age. They also gain a sense of freedom attending college courses rather being tied to traditional high school class hours."
Tenor continues to support its students during their senior years. Most students attend weekly sessions at the high school aimed at ensuring their success.
During the 2015-2016 academic year, all 63 Tenor seniors attended MATC, enrolling in a variety of programs. Carol Pook, school counselor at Tenor, said: "Most students take general studies, but more and more often, we encourage them to take occupational programs as well. We start to discuss career interests with students when they are in ninth grade. MATC has been wonderful to work with. The opportunities our students find at the college are just amazing. MATC has so many programs and it's wonderful that our students are allowed to take classes shoulder to shoulder with adult students."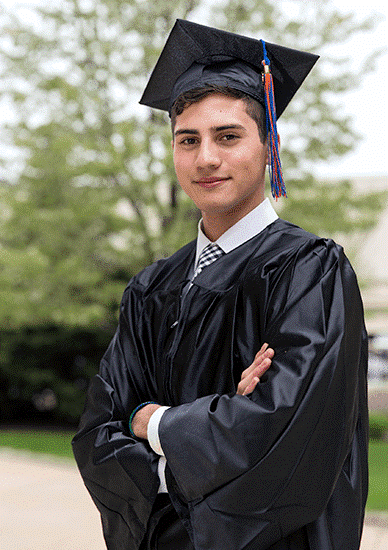 Pook and Pitchford-Nicholas both pointed out the benefits of allowing students to experience college at such a young age. Pook said, "Our students not only earn credits, but they learn to be college students. It's wonderful that they can work on their own goals at such a young age. That makes a big difference."
"This is probably the best way for students to prepare for college," Pitchford-Nicholas said.  "It's a win-win situation for both MATC and the students at Tenor High School. It has been a very valuable partnership."
 For more information on the refrigeration, air conditioning and heating service technical diploma, visit:  http://www.matc.edu/tas/diplomas/refrigeration-air-conditioning-heating-service.cfm 
For additional information on the air conditioning and refrigeration technology associate degree, see: http://www.matc.edu/tas/degrees/air-conditioning-refrigeration-technology.cfm