Student Organizations: Learn and Have Fun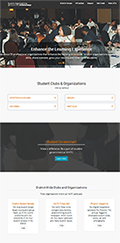 MATC students have many outside-the-classroom opportunities to learn and have fun. The college features about 50 professional organizations that enhance the learning experience. Student organizations are a great way to develop your skills, share interests, grow your resume and meet other students. Student organizations are administered through:
Office of Student Life
Downtown Milwaukee Campus
414-297-6870
To receive more information about an organization via email, send an email to studentlife@matc.edu.
Student Organization and Student Club Event and Travel
View/Download Travel Checklist (pdf)
View Procedures and Forms (link) 
List of Active Clubs and Organizations
Here are the current student organizations that all students are eligible to join: 
District

Downtown Milwaukee Campus
Accommodating Life Services Organization
Asian Student Association (ASA)
CMI Collide Campus Ministry
Deaf Culture Club
Future Black Nurses Association Mentoring Grp.
Future Hospitality Management Association
International Student Organization (ISO)
InterVarsity Christian Fellowship
Latino Student Organization (LSO)
Music Occupations Student Organization (MOSO)
Radiography Student Organization
Student Affiliates of the American Chemical Society (SAACS)
Student American Dental Hygienist's Association
Student Occupational Therapy Association (SOTA)

Mequon Campus
BioTech Club

Oak Creek Campus
Criminal Justice Student Organization (CJSO)
Heating, Ventilation, and Air Conditioning Club (HVAC)
Imagine Fiction Science Fiction Club (IF)

West Allis Campus
American Society of Interior Designers