Dr. Mohammad Dakwar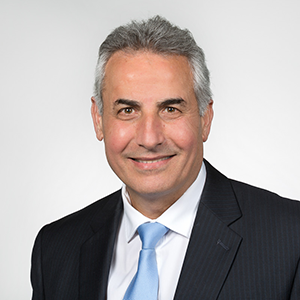 Mohammad Dakwar, Ed.D., provides administrative leadership and direction for all the teaching, learning and public service programs at Milwaukee Area Technical College.  
Dr. Dakwar also oversees the planning, design, conduct, evaluation, creation and elimination of all instructional programs and instructional support activities in the college district. He leads the continuous improvement of these programs, promotes scholarship and efforts to increase and enhance diversity. 
He also participates in the general leadership and direction of the college.  
Dr. Dakwar has more than 30 years of higher education experience. At MATC, he previously served as provost, dean of the School of Business, dean of the School of Media and Creative Arts, associate dean of the business and graphic arts program, and assistant dean of continuing education and workforce development.
Before coming to MATC, he served as an administrator at United Arab Emirates University.
Dr. Dakwar holds a Doctorate of Education and a Master of Science in Computer Science Education from Cardinal Stritch University. He also earned a Bachelor of Science in Computer Science from Winona State University in Minnesota.