JobUp Milwaukee
JobUp Milwaukee is a cooperative work-education program that combines traditional classroom learning with paid on-the-job work experience.
JobUp Milwaukee is a partnership between MATC and two of Milwaukee's Business Improvement Districts (BIDs), Havenwoods Neighborhood Partnership and Menomonee Valley Partners. Through this partnership, businesses in these areas will identify jobs where MATC students are able to gain experience through a co-op program.
Students are able to alternate academic study with full-time or part-time employment, as well as, gain practical experience in their field of study. Staff will help with placements and remain a support throughout the co-op assignment.
Havenwoods Neighborhood Partnership
Havenwoods is a non-profit organization established in 2002 with the purpose of revitalizing the city's far Northwest side. This district expands from Sherman Boulevard to 76th and from Mill Road to Villard Avenue. There are 75 businesses located in this district. Click here to learn more about the businesses.

Menomonee Valley Partners
This location expands from Miller Park to the Harley-Davidson Museum. Fifty businesses are located in this district. Click here to learn more about the businesses.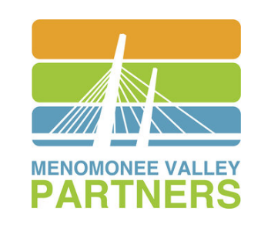 Through this partnership, we are building a system that allows people to "job up" rather than job out.
For Students
Earn wages with an employer while attending school ($15/hr and up) 
Build your resume with work experience
Increase employability and earning power
Work with an employer for multiple semesters
Benefit from the opportunity to live and work in your community
Gain insights into your career pathway
Receive supportive services with a designated MATC staff person throughout your assignment
Please visit the CareerHub events page for upcoming JobUp Milwaukee information sessions. To be considered for a co-op position, students must attend an information session.
For Employers
At no cost, our co-op program will:
Help you identify opportunities for co-op employment
Provide you with an up-to-date salary survey to help you establish competitive pay rates
Advertise your job postings
Provide you with resumes of interested candidates
Arrange interviews
Help build your company's reputation as a leader in your sector and community
Gain fresh ideas from students
Reduce your recruitment and training costs
Support you and your student during the work term
JobUp Milwaukee can assist your incumbent workers who may be interested in enrolling at MATC to gain certifications or diplomas in their current field.
For more information about JobUp Milwaukee please contact:
Courtney Kelly, Program Coordinator
Milwaukee Area Technical College
700 W. State Street
Downtown Milwaukee Campus, S101
Email: jobup@matc.edu