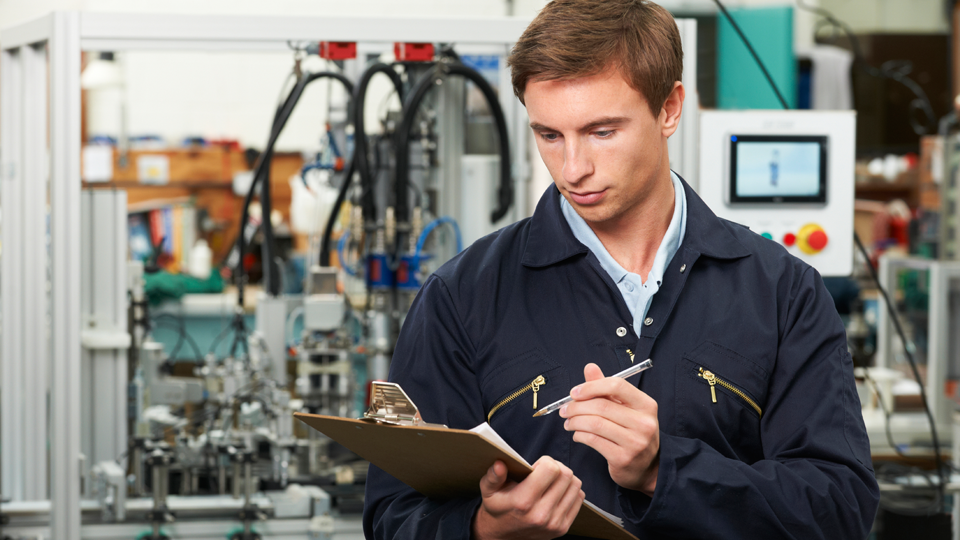 Program Information
Location:

Downtown Milwaukee Campus


Pathway:

STEM

Program Code:

10-623-9

Offering:

In-class

Degree Type:

2-Year Degree (Associate)

Start Dates:

August/January
About the Quality Engineering Technology Degree
DESCRIPTION
Students prepare to become technicians who ensure that products, components, materials and processes meet quality and safety standards in a wide range of industries. This program emphasizes quality methods that reduce waste and improve business/manufacturing processes.
With the growing focus on quality standards across all facets of business, the need for well-trained quality assurance personnel has increased.
This program features exploratory courses that count toward a credential. Contact an MATC advisor for information.
Additional program details: You will learn various inspection and testing methods, processes and techniques to identify defects or deviations from specifications. Quality methods are emphasized that reduce waste and improve business/manufacturing processes. Opportunities exist in a range of industries, including manufacturing, pharmaceutical, electronics and food processing.
---
Related Programs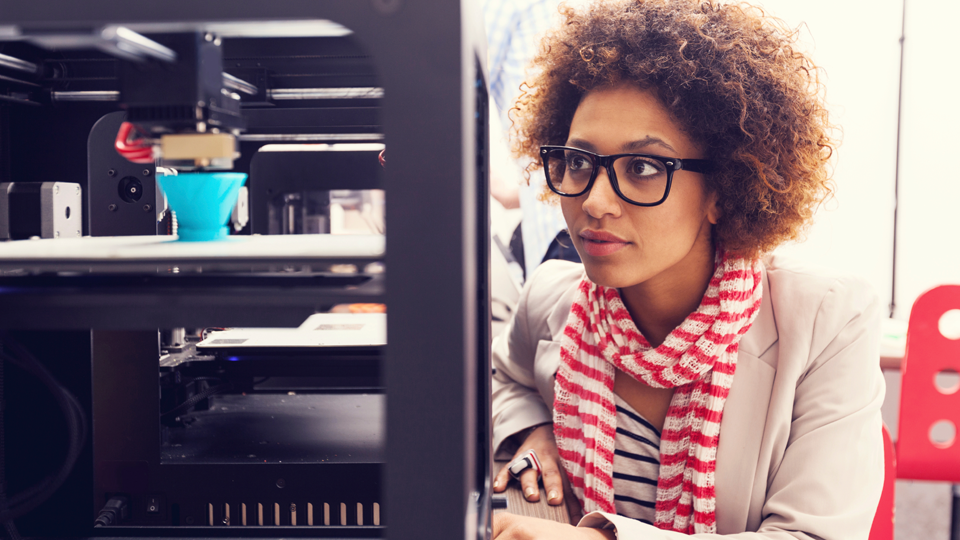 Get involved in the engineering design process – design and analyze mechanical components and assemblies; and create 3D solid models and 2D detailed drawings for parts or assemblies of mechanical and electromechanical systems using the latest computer-aided design/drafting (CADD) systems.
Detailed Program Information
2020-21 Curriculum
Semester
Course
Course Name
Credits
(1)
ENG-195
Written Communication
(or) ENG-201 English 1 ‡
3
(1)
MATH-115
College Technical Mathematics 1 ‡
(or) MATH-201 College Algebra ‡
5
(1)
MCDESG-114
SolidWorks 1
(or) MCDESG-133 Inventor 1
(or) MCDESG-135 PTC Creo (Pro/E) 1
2
(1)
QETECH-116
Engineering Economic Analysis
3
(1)
SOCSCI-197
Contemporary American Society
(or) Any 200-level HIST or SOCSCI course
3
(2)
BADM-104
Business Statistics ‡
3
(2)
ENG-196
Oral/Interpersonal Communication
(or) Any 200-level ENG or SPEECH course
3
(2)
MATH-116
College Technical Mathematics 2 ‡
(or) MATH-202 Trigonometry ‡
4
(2)
MTRLS-105
Statistical Process Analysis
2
(2)
QETECH-138
Introduction to Quality Engineering ‡
3
(3)
ECON-195
Economics
(or) Any 200-level ECON course
3
(3)
ELECTIVES
(Three credits needed)
3
(3)
MGTDEV-188
Project Management
3
(3)
PSYCH-199
Psychology of Human Relations
(or) Any 200-level PSYCH course
3
(3)
QETECH-118
Lean Principles
3
(3)
QETECH-132
Six Sigma Green Belt 1 ‡
3
(4)
LOGMGT-146
Operations Management
3
(4)
MGTDEV-192
Managing for Quality
3
(4)
QETECH-134
Six Sigma Green Belt 2 ‡
3
(4)
QETECH-142
Six Sigma Green Belt Project ‡
3
(4)
QETECH-144
Supplier Quality Assurance ‡
3
TOTAL CREDITS
64
( ) Semester order for full-time students.
‡ Prerequisite required.
Program curriculum requirements are subject to change.
This Associate in Applied Science program will transfer to one or more four-year institutions.
Current MATC students should consult their Academic Program Plan for specific curriculum requirements.
To see course descriptions, class times, locations or to register online:
Students already enrolled in an MATC program can visit Self Service Student Planning.
All others can access this information through INFOnline.
2020-2021 Program Card
View/print the program card: front (jpg) | back (jpg)
Important Dates
Program Outcomes
Apply total quality control concepts: inspection methods, data collection and application of sampling plans, quality cost, and quality audits
Apply appropriate problem-solving methodologies - Lean, Six Sigma, 8D
Assure quality systems are working and take corrective action through continuous improvement
Characterize quality systems currently used in industry
Apply analytical mathematics including basic and advanced statistical techniques
Analyze cost components to conduct opportunity assessment, cost/benefit analysis, and project selection
Career Outlook
With the increasing trend toward quality across all facets of business, and as the need and importance of international standards (ISO) become more prevalent, so does the need for well-trained quality assurance personnel. When students complete the Quality Engineering Technology degree, they possess the knowledge, skills and abilities to make their organization more efficient and effective.
Possible Careers
Quality Analyst
Quality Assurance Technician
Quality Inspector
Quality Manager
Quality Supervisor
Admission Requirements
One year of high school-level algebra.
Note: Students should be proficient in using computer programs and the internet. Specific emphasis is placed on Microsoft Office applications including Word, Excel and PowerPoint. 
Scholarships
QUESTIONS?
STEM Academic & Career Pathway
414-297-6319, stempathway@matc.edu
Downtown Milwaukee Campus, Main Building, Room M312-314
Mequon Campus, Room A108-110
Oak Creek Campus, Room A121
West Allis Campus, Room 103