Program Information
Location:

Oak Creek Campus


Pathway:

Manufacturing, Construction & Transportation

Program Code:

31-401-1

Offering:

In-class

Degree Type:

Technical Diploma

Start Dates:

August/January
About the Refrigeration, Air Conditioning and Heating Service Technician Diploma
DESCRIPTION
Enter a career that emphasizes working with HVAC/R equipment. You will learn to service and install air conditioning, refrigeration and heating equipment.
There is an ongoing need for technicians who have current training in the installing, troubleshooting and repair of HVAC/R units.
This technical diploma ladders into the Air Conditioning and Refrigeration Technology associate degree. Contact an MATC advisor for details.
Additional program details: The curriculum provides instruction in all types of air conditioning and refrigeration equipment, including room air conditioners, ice cube makers, and display freezer and refrigeration units. The operation, repair and installation of gas- and oil-fired heating units also are taught.
Important attributes include having high mechanical aptitude and manual dexterity, good communication skills and the ability to work effectively with others. After completing this program, you may wish to consider pursuing an associate degree, or applying for an apprenticeship in steamfitting, refrigeration or environmental services.
---
Related Programs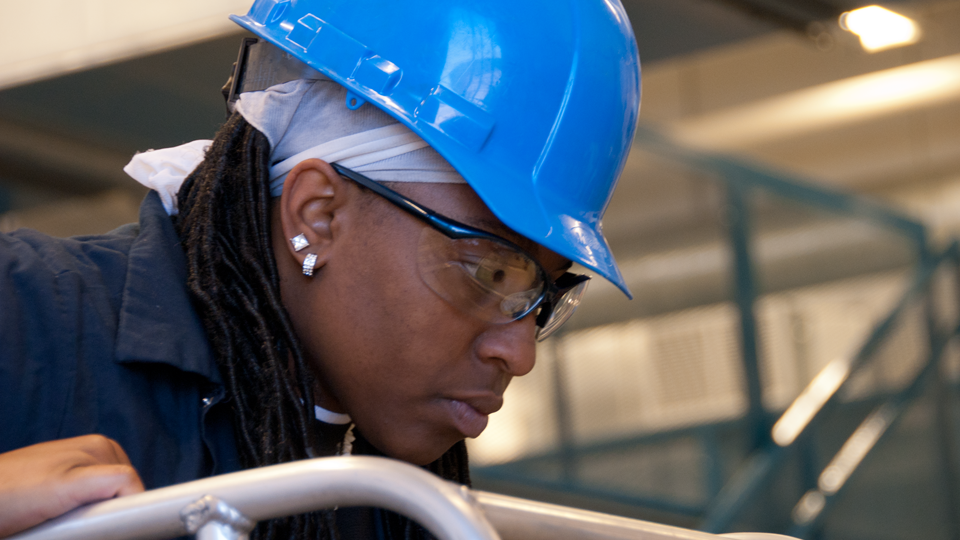 Ensure comfortable environments in homes and businesses. Students attain a background in mathematics, drafting, electricity and thermodynamics. Co-op credit may be available for appropriate employment opportunities.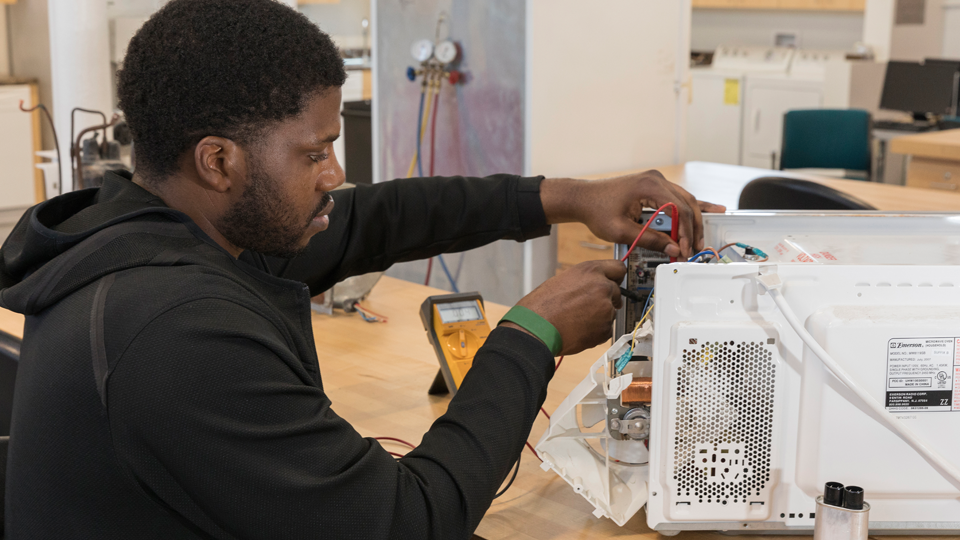 As household electrical appliances become more complex, a greater degree of knowledge is required to service them. This program combines coursework with hands-on lab experience. 
Detailed Program Information
2021-22 Curriculum
| Course | Course Name | Credits |
| --- | --- | --- |
| ELECTY-398 | Electrical Circuits and Controls for HVAC/R | 3 |
| ENG-195 | Written Communication | 3 |
| HVAC1-300 | Basic Refrigeration and System Operations | 4 |
| HVAC1-325 | Oil Furnace Service and Maintenance | 3 |
| HVAC1-332 | Math for HVAC Service Technicians | 2 |
| HVAC1-350 | Air Conditioning Principles | 2 |
| ELECTY-396 | HVAC/R Electrical Systems ‡ | 2 |
| ELECTY-397 | Electrical Wiring Methods for Air Conditioning and Refrigeration | 1 |
| HVAC1-301 | Introduction to Refrigeration Servicing and Application ‡ | 4 |
| HVAC1-326 | Gas Furnace Servicing and Maintenance ‡ | 3 |
| HVAC2-148 | Heat Pumps ‡ | 3 |
| | TOTAL CREDITS | 30 |
‡ Prerequisite required.
Program curriculum requirements are subject to change.
Current MATC students should consult their Academic Program Plan for specific curriculum requirements.
To see course descriptions, class times and locations, visit the full course catalog (link).
Already a student? You can visit Self-Service (link) and choose Student Planning to register for classes.
2021-2022 Program Card
View/print the program card: front (png) | back (png)
Important Dates
Program Outcomes
Install HVAC/R components
Service HVAC/R systems
Troubleshoot HVAC/R systems
Career Outlook
Due to concerns for both comfort and energy conservation, there is a need for technicians who have current training in the installation, troubleshooting and repair of HVAC/R units. 
Possible Careers
Service Technician
Environmental Service Technician
Service Apprentice
Steamfitter Apprentice
Sheet Metal Worker Apprentice
Scholarships
READY TO TAKE THE NEXT STEP? 
Use the buttons below to get more information, visit the college or apply now. 
Request Info    Visit Us    Apply Now
QUESTIONS?
Manufacturing, Construction & Transportation Academic & Career Pathway
414-297-8901
mctpathway@matc.edu