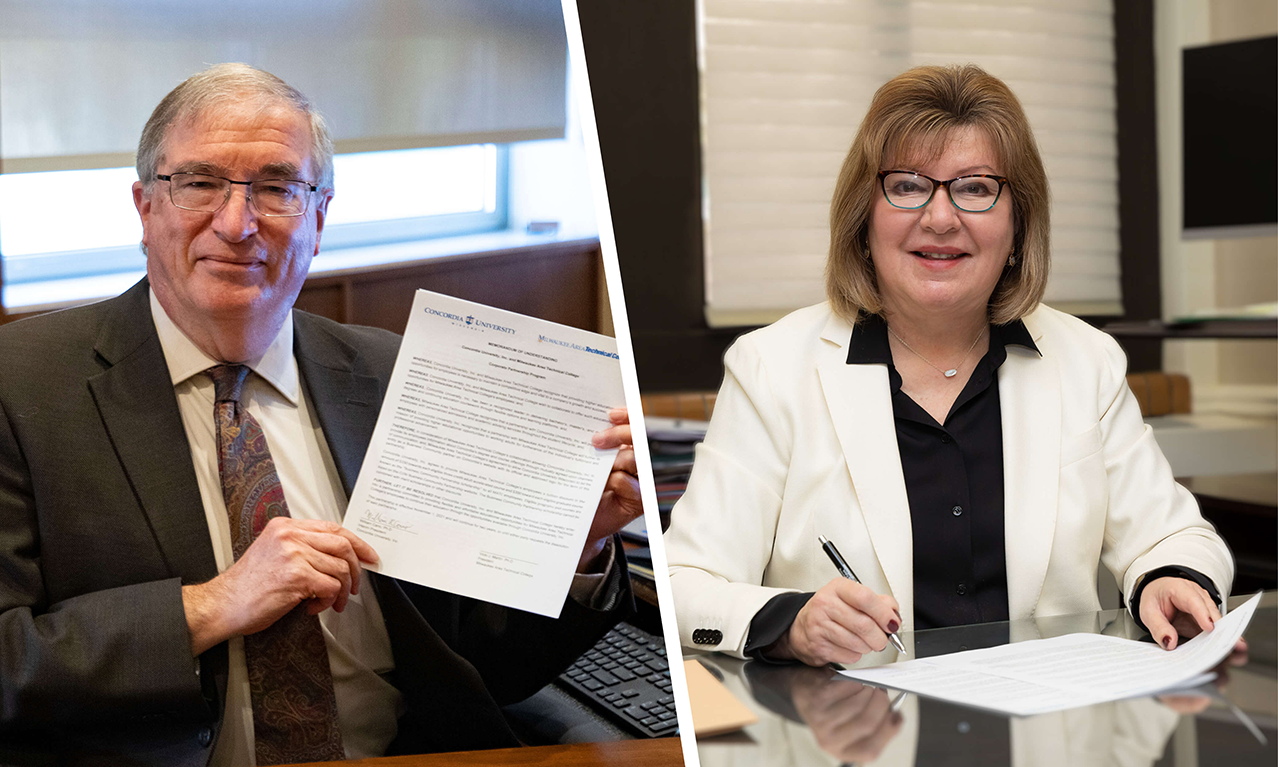 Concordia University Wisconsin
MATC OFFERS NEW 4-YEAR DEGREE PARTNERSHIP with Concordia University Wisconsin
Milwaukee Area Technical College (MATC) students, graduates and staff can now pursue a Concordia University Wisconsin (CUW) bachelor's degree with this flexible, new program. The program will offer discounted CUW tuition and convenience for MATC students, graduates, and staff. If you have completed your associate degree at MATC, continue your education at CUW by entering as a college junior to complete eligible bachelor's degree programs.
All MATC graduates regardless of the year of
graduation from MATC, as long as you have not
attended another four-year institution prior to enrolling
at CUW, are eligible for this scholarship.
$150 towards adult accelerated bachelor's degree courses
No application fees
Dedicated programs from MATC to CUW to help make
the transfer process easier.
Business Management
Human Resource Management
BSN Completion
Accounting - coming soon
Elementary Education - coming soon
Healthcare Management - coming soon
Transfer up to 84 credits into additional accelerated bachelor's programs at CUW. Visit our website for details:
cuw.edu/MATC (link)
.
Why choose Concordia?
Options - choose between online learning and evening classes that meet virtually once a week, allowing you complete control over your education without sacrificing your family life or work schedule
Credit transfer - transfer up to 84 credits for accelerated bachelor's programs
Individualized support from application to graduation
Small class sizes to promote engagement
Strong emphasis on the direct applicability in our courses so you can start applying your knowledge to your job right away
Military friendly - expect first-class service from our veteran services team as an Active, Reserve, or Veteran student
Robust financial aid packages and discounts available
Rolling application deadlines and start dates
We're here to help
CUW staff are available at MATC the second Wednesday every month to assist with questions and free transcript evaluations. Or reach out at anytime by calling 877.289.1897 or emailing learn.more@cuw.edu.

Online/phone hours:
Monday: 8 a.m.-5 p.m.
Tuesday–Friday: 8 a.m.-8 p.m.
To schedule a meeting visit: cuw.edu/book-a-call