MATC College Classes in the Community – QuickStart 
Join us to sign up for a college-level course at Literacy Services of Wisconsin, the Social Development Commission or YWCA Southeast Wisconsin and get connected to all MATC offers!
We're offering a high-quality, affordable, small, college-level English class, ENG-195 Written Communication. Led by MATC's expert instructors, it's close to home at these trusted community locations. 
Join us and you could win one of four new Chromebooks to help with online learning!*

YWCA
Wednesday, July 13
11 a.m.-2 p.m.
1915 North Dr. Martin Luther King Jr. Drive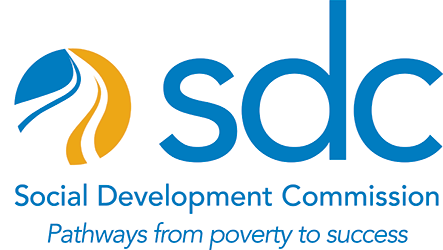 SDC
Thursday, July 28
10 a.m.-1 p.m.
1730 West North Ave
Literacy Services of Wisconsin
Thursday, August 11
10 a.m.-1 p.m. AND 2-6 p.m.
5460 North 64th Street
RSVP ENCOURAGED, (not required)
*Disclaimer language: By participating in these events, participants agree to release and hold harmless Milwaukee Area Technical College and its directors, officers, and employees and any advertising or promoting agencies or other parties administering these events on behalf of Milwaukee Area Technical College, from any and all liability whatsoever for any injuries, losses, damages, or claims of any kind arising from or in connection with, either directly or indirectly, 1) participation in the events; or 2) the awarding, acceptance, receipt, possession, use and/or misuse of any prize awarded in connection with events.
Explore and prepare before you arrive!
Check out programs at matc.edu/course-catalog
If you take the English class as part of one of our 170+ career-ready or four-year degree transfer programs, you can be eligible for financial aid or the free-tuition MATC Promise! 
Gathering the Documents Needed to Apply
The FAFSA® questions for financial aid ask for information about you (your name, date of birth, address, etc.) and about your financial situation. Depending on your circumstances (for instance, whether you're a U.S. citizen or what tax form you used), you might need the following information or documents as you fill out the FAFSA application:
Your Social Security number (it's important that you enter it correctly on the FAFSA form)
Your parents' Social Security numbers if you are a dependent student
Your driver's license number if you have one
Your Alien Registration number if you are not a U.S. citizen
Federal tax information, tax documents, or tax returns including IRS W-2 information, for you
(and your spouse, if you are married), and for your parents if you are a dependent student:
IRS 1040
Foreign tax return or IRS 1040NR
Tax return for Puerto Rico, Guam, American Samoa, the U.S. Virgin Islands, the Marshall Islands, the Federated States of Micronesia, or Palau
Records of your untaxed income, such as child support received, interest income and veterans noneducation benefits, for you, and for your parents if you are a dependent student
Information on cash; savings and checking account balances; investments, including stocks and bonds and real estate (but not including the home in which you live); and business and farm assets for you, and for your parents if you are a dependent student
Dependent or Independent Student
An independent student is one or more of the following: at least 24 years old, married, a graduate or professional student, a veteran, a member of the armed forces, an orphan, a ward of the court, someone with legal dependents other than a spouse, an emancipated minor or someone who is homeless or at risk of becoming homeless.
A dependent student does not meet any of the criteria for an independent student.