DR. Jeff Janz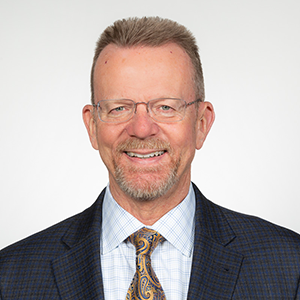 Jeff Janz, Ph.D., has served as MATC's vice president of Retention & Completion since January 2020. 
In this role, he leads teams including Advising, Tutoring, Libraries, Judicial Affairs, Academic Support, Scheduling and the Student Experience. The Student Experience team encompasses Athletics, Bookstores, Children's Centers, Student Life, the Student Resource Center and the Veterans Resource Center. 
Dr. Janz has nearly a half century of higher education experience.
Before coming to MATC, Dr. Janz served as associate vice president for Student Affairs at Marquette University, where he oversaw numerous student services units, for 10 years. He also was assistant vice president of Student Affairs for seven years and an adjunct professor of management at Marquette. 
Prior to that he held student services positions at the University of Wisconsin-Whitewater, the University of Illinois at Chicago, and the University of Wisconsin in Madison. 
Dr. Janz has assisted with the re-accreditation process on three college campuses, served on an Innovation Council, held a leadership role with college-wide master planning, and headed strategic planning efforts and division-level professional development.
A Milwaukee native and a first-generation college student, Dr. Janz attended Milwaukee Public Schools. He holds a doctorate in educational policy and leadership from Marquette University, a Masters of Business Administration from the University of Illinois at Chicago, and both a Masters of Science in Counseling and a Bachelor of Science in Psychology from the University of Wisconsin-Platteville.