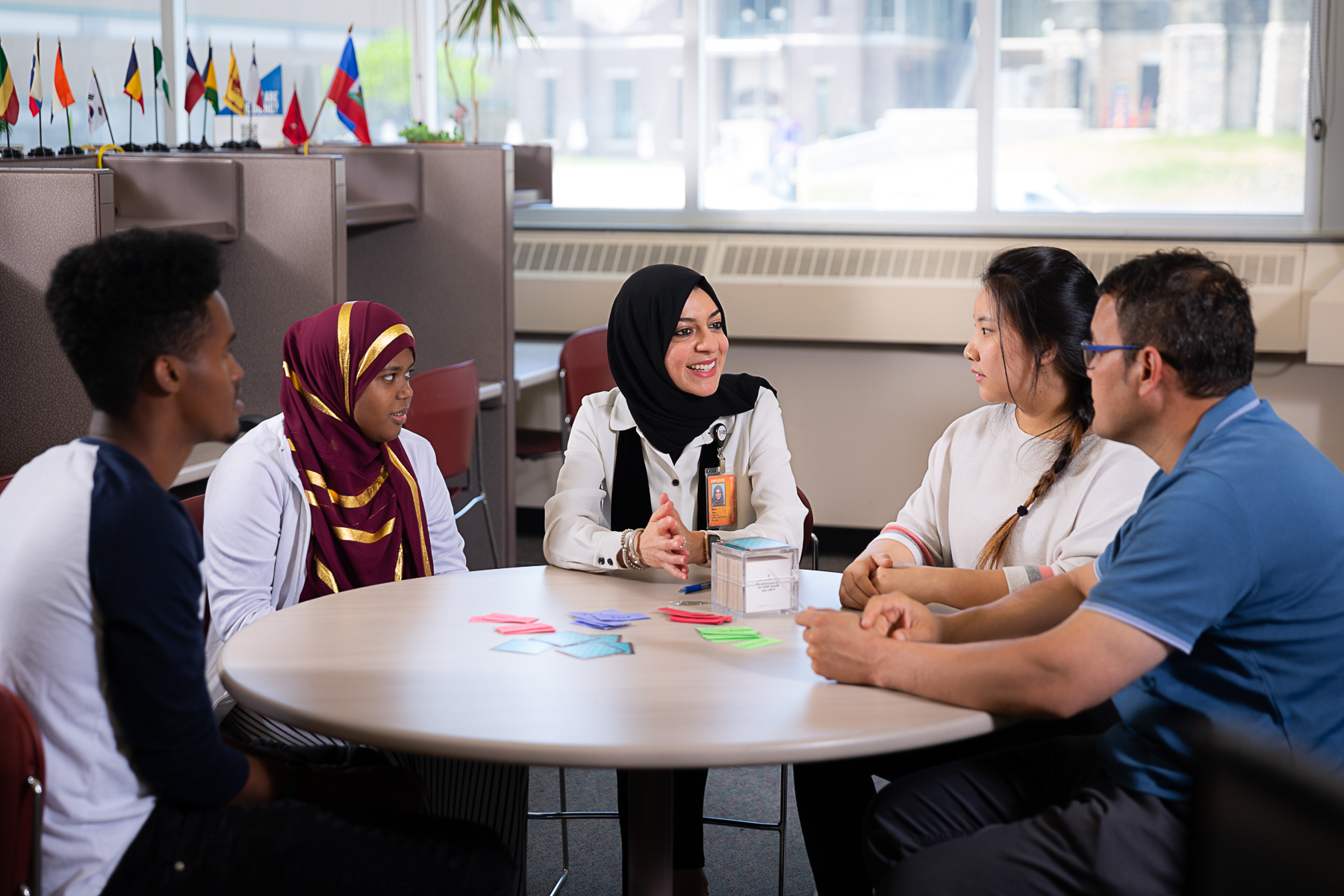 Finding workers in today's economy can be tough. Keeping them can be even tougher.
So for a business like Caleffi Hydronic Solutions in Milwaukee, finding high-quality, affordable, convenient training that helps advance, engage and retain employees can make all the difference.
Caleffii, which manufactures and markets heating, cooling and plumbing products, secured exactly that kind of training from Milwaukee Area Technical College through a Workforce Advancement Training (WAT) grant.
WAT grants are offered through the Wisconsin Technical College System and designed to enhance employee knowledge, foster employee advancement and increase employee retention. 
The grants cover 65% of total training costs, while the employers pay only 35%. That was a deal that was too good to pass up, said Theresa Weyker, controller and director of human resources at Caleffi for the past four years. 
"These courses helped our employees feel valued and more engaged," Weyker said. "For our company, the cost of this training was such a huge value and benefit, especially for a business our size." 
At least one Caleffi employee attended each course offered by MATC, Weyker said, and the results have been tangible.
Several warehouse employees underwent leadership training and are poised to advance in the company, Weyker said. The company's assembly team lead – a native Spanish speaker – attended English as a Second Language courses and has become more fluent, which leads to better communication and work efficiency, Weyker said.
"Because of the training, they had a chance to grow personally, which strengthens the company bonding, so that's a win-win," she said.
In 2007, Caleffi built a 35,000 square-foot facility in the Menomonee Valley Partners (MVP) Business District housing its main offices, technical laboratory, warehousing and assembly operations. In 2019, the company added an additional 8,300 square feet, doubling its office space and assembly area, and expanding its training facilities. 
The MVP Business District, created in 1999, includes more than 150 businesses in an area generally bordered by American Family Field, the Harley-Davidson Museum, Interstate 94 and National Avenue.
"The collaboration with MVP and MATC has really been a huge resource for a company like ours," Weyker said. "Our working with them has helped us internally educate employees who otherwise are unable to afford personal education on their own time and cost."
In 2021, more than 100 workers at businesses located in the MVP district, learned new skills from MATC's Workforce Solutions team.
Aside from Caleffi, other MVP district businesses that participated in the training were Taylor Dynamometer, a Milwaukee-based global provider of power testing systems and instruments, Palermo Villa pizza, the Potawatomi Hotel & Casino, Badger Railing and Badger Trucking.
"I was excited to participate in a leadership course because I am part of a diverse workforce," said Rebecca Schimke, public relations & events manager at Palermo's Pizza. "It's important for me to do what I can as a leader to be empathetic and open to experiences different from my own." 
"These sessions were well-received by our businesses," said Catrina Crane, the director of workforce & business solutions for the MVP business district. "The biggest need right for everyone in the district is workforce. The second challenge is retention of workers and training is a huge part of that. If our businesses could have done more, they would have. It was a win-win for everyone."
In the past five years, nearly 2,500 companies across the state have taken advantage of WAT grant training to advance the skills of 68,200 workers, according to the WTCS.
MATC can provide businesses with instruction and administrative support to apply for a grant, said Brittany Morton, account manager at MATC Workforce Solutions. 
"We can do everything needed to secure a WAT grant," Morton said. "Plus we can offer substantially discounted rates for training. This is a great opportunity for businesses of all sizes to provide high-quality, impactful training at an affordable price."
The training can be delivered on-site at times conducive to the businesses, Morgan said. Courses offered include Leadership training, English as a Second Language, Computer Basics, Effective Communications and Management Essentials.
The MATC Workforce Solutions team is currently seeking businesses, chambers of commerce, business improvement districts and other organizations that are interested in applying for the 2023-2024 WAT grant cycle. The deadline to submit an application is April 15, 2023. Training would be conducted sometime between July 1, 2023 and August 31, 2024.
"We recognize that the professional development needs of every organization are unique," Morton said. "Our results oriented customized training programs increase employee productivity and improve your company's ability to reduce costs and increase revenue."
Learn about the Workforce Advancement Grant
About MATC: Wisconsin's largest technical college and one of the most diverse two-year institutions in the Midwest, Milwaukee Area Technical College is a key driver of southeastern Wisconsin's economy and has provided innovative education in the region since 1912. More than 25,000 students per year attend the college's four campuses and community-based sites or learn online. MATC offers affordable and accessible education and training opportunities that empower and transform lives in the community. The college offers more than 170 academic programs — many that prepare students for jobs immediately upon completion and others that provide transfer options leading to bachelor's degrees with more than 40 four-year colleges and universities. Overwhelmingly, MATC graduates build careers and businesses in southeastern Wisconsin. The college is accredited by the Higher Learning Commission.